A woman was left terrified after biting into a rotting human finger while eating a hamburger she bought at a fast-food restaurant.
Estefany Benitez, performed this accidental cannibalism at the Hot Burger store in the city of Santa Cruz, Bolivia.
According to local media, last Sunday's incident sparked a wave of controversy in the country, with public health authorities coming under intense scrutiny.
'I Chewed on a Finger!'
Benitez, who recounted her ordeal on Facebook, said after taking a few bites of the burger, she chewed on something that was surprisingly hard. She then spat it out, only to realize it was a chopped human finger. She told her Facebook friends:
Here we are at the magnificent Hot Burger where a finger ended up in my burger. I'll post a photo of the finger right away...I chewed on a FINGER.
She also shared images of the decaying finger, which was on a plate beside the burger. Benitez had a recording of when she was waiting to speak with a representative of the burger joint, who could be heard pleading for forgiveness.
According to the rep, the restaurants receives already-prepared burger from their suppliers.
Please tell me what you want, and we will give it to you...nothing like this has ever happened to us before.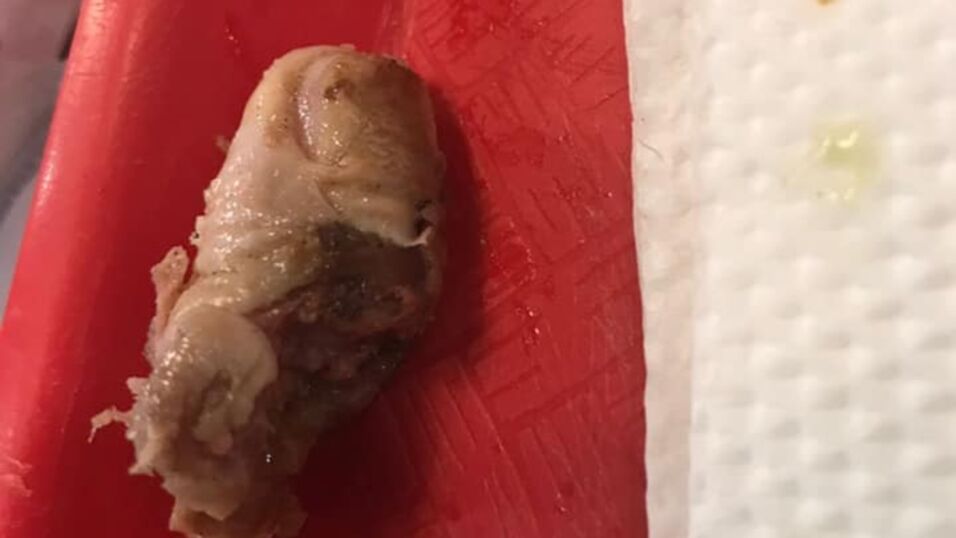 Controversy
The incident blew out on Facebook with more than 60,000 views. A company spokesperson explained that one of their employees had lost part of their index finger while preparing the meat. Local police have since corroborated this story.
In response, the vice-minister for defence of user and consumer rights ordered the temporary closure of that branch of the business pending further investigations.
In 2019, a British couple claimed to have found a human tooth in their plate of Chinese take out from this same restaurant.