In 2016, an old black and white photo was published on Belfast Live, which dates back 120 years and shows fifteen teenage girls posing with their arms folded. They are all looking straight at the camera, and the photo was taken in front of a clothing factory near Belfast, Northern Ireland.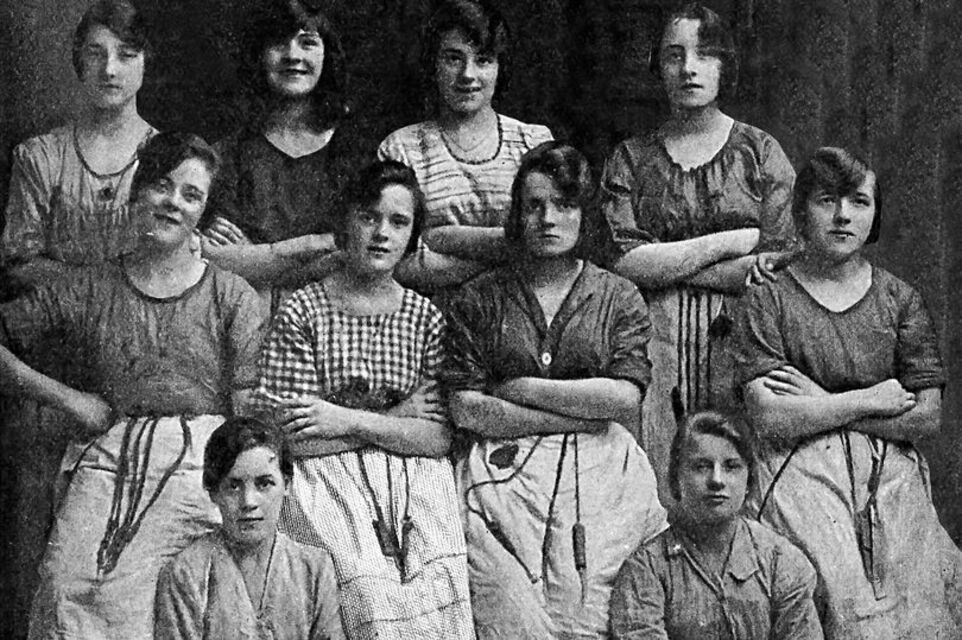 One disturbing element
Some girls are smiling, while others seem sad, and they are all wearing their work clothes. At first glance, the photo looks quite banal. However, if you look a bit closer, you can see an illusion...The presence of a disturbing element.
A 'ghostly' hand?
If you look at the young woman at the bottom right, you can see a hand on her left shoulder. This hand is very mysterious because it seems to have no owner since all her colleagues have their arms folded. In addition, the 16-year-old girl named Ellen Donnelly seems to be embarrassed by the presence invisible to others. Could it be a 'ghostly' hand? It's quite the mystery, but in any case, the worker's granddaughter found this illusion intriguing and decided to share it with the world. Lynda, a descendant of Ellen Donnelly told Belfast Live:
I don't believe in ghosts, but there's something weird about this photo.
What do you think?