Some may wonder why bond prices may be so high but Jerry Ciro Ucci revealed some images that prove that no bond will be able to cover this cleaning bill.
His previous tenants, a family, left the house in a disturbing condition after occupying it for six months. Ciro Ucci revealed the story of histenants from hell and the posts went viral, being shared over 49,000 times on Facebook.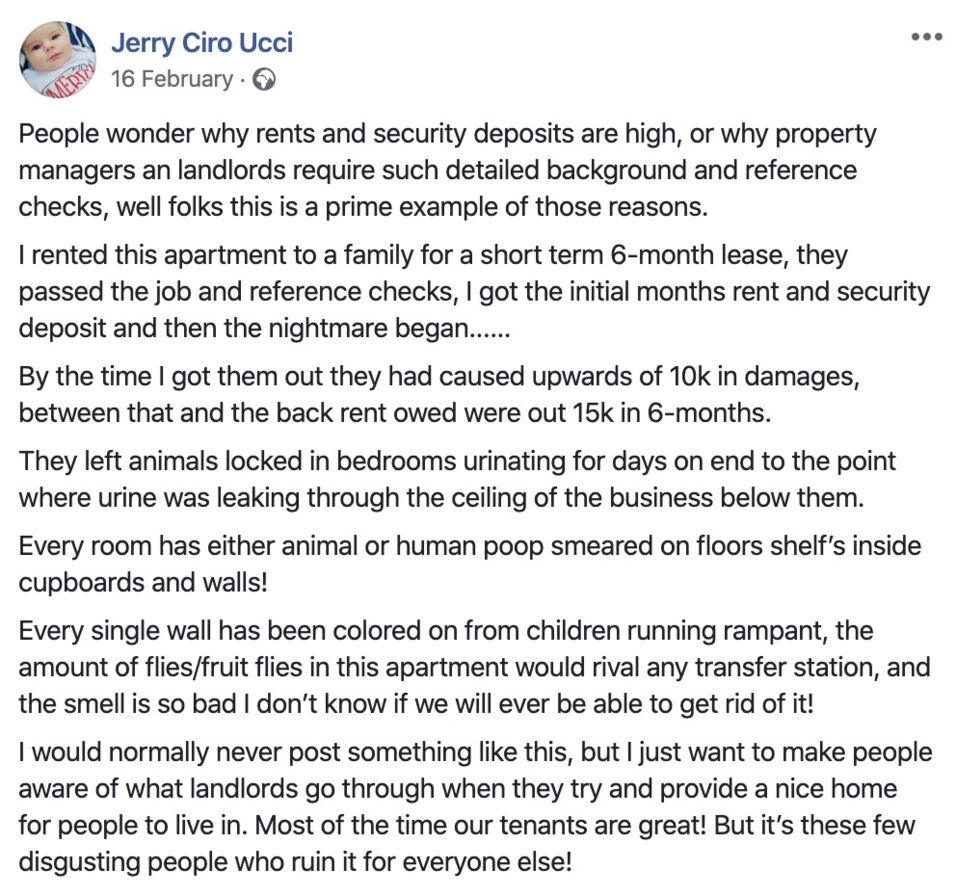 Many people commented on the posts, some were concerned for Jerry and appalled at the lack of care on the tenants part: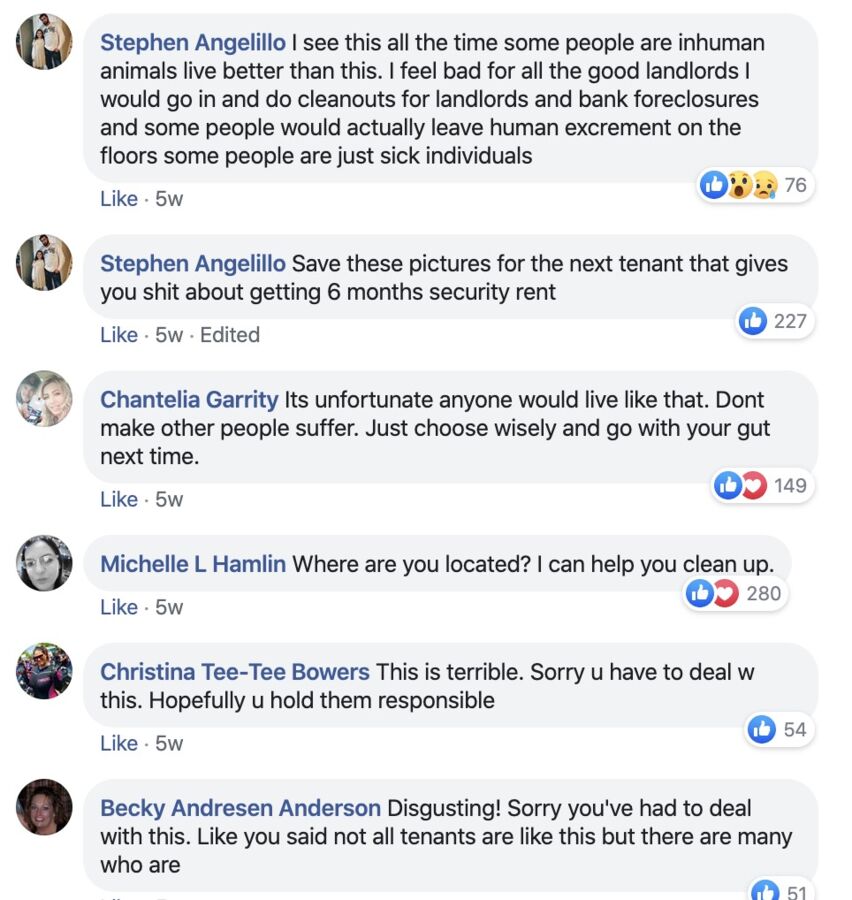 While others were more concerned about the health of the animals and the children: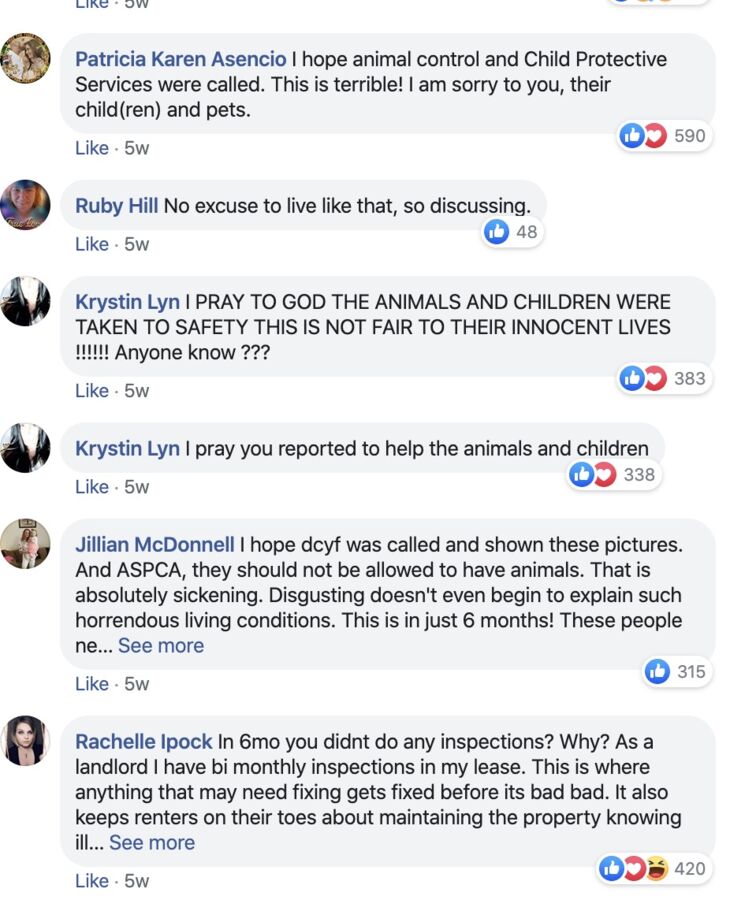 Watch the video above to see more of what Jerry was left with!