Weighing in at 4kg, measuring 22cm in length and 14cm in width, record holder Micha Stunz's manhood is officially the biggest (length, width, and weight considered) in the world. The 45 year old German man from Berlin is the true holder of the title most men only dream of achieving - because who wouldn't want a penis that weighs 4kg, after all? But make no mistake, there's nothing envious about it and it wasn't just down to mother nature.
To get the crown for this prestigious title, Micha had to undergo several operations. Indeed, it's not overnight this fella was able to achieve such ajumbo memberbut is actually on his fourth operation thanks to the penis enlargement industry.
The obsession for enlarging his reproductive organ dates back 20 years, when he received an enlargement pump. Speaking with Vice, he confessed 'I was way too curious not to try it out. First of all, I tried it in secret for myself'. Even though the outcome may seem odd today, Micha Stuntz says he is delighted with his body.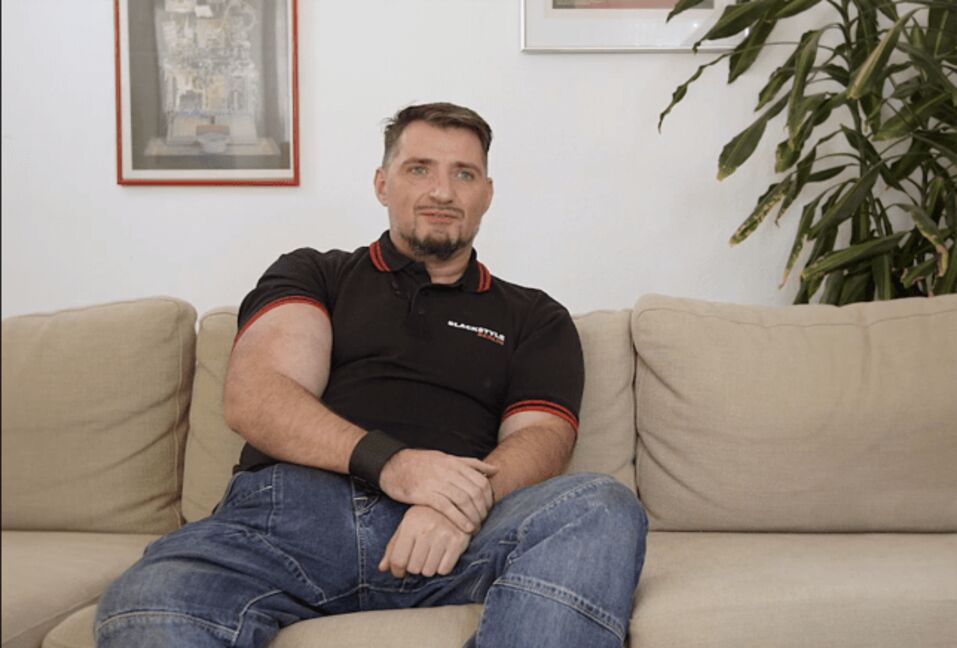 Whilst it might seem dubious at first, Micha says that living life with the world's heaviest johnson isn't actually too different to someone who isn't carrying the extra weight down there. Although, he does mention that the only difficulty is shopping for underwear and trousers. No kidding.
So how does Micha feel about it with regards to his abilities in the bedroom? Whilst the option may not be for everyone, Micha insists he is delighted about it and thinks that it's "great" and actually allows him to think outside the box a little:
After you reach a certain size, you can't do certain things anymore. At least not with everyone and not without some foreplay.
As a result of his decision to undergo enlargement, Micha says he's confident and "ready to play." Describing himself as a pretty shy guy, the 45-year-old record holder says he can finally overcome his bodily limitations: "I had the feeling that I wasn't trapped in the body I was born with." In fact, it seems that he doesn't feel particularly weighed down (pun intended), but actually feels much more confident in himself than he has before.
Whilst the concept seems a little out there, the penis enlargement brought a lot of confidence and happiness to Micha. We hope to be just as confident as Micha one day - penis enlargement or not!