With much of the British Isles currently suffering on the weather front, one Glasgow resident came across a sight they never thought they'd see during this past weekend's flash floods; a mermaid.
A mermaid like no other
However, this wasn't quite the mythical sea creature the man had seen in movies. As it turns out, a woman decided to go for a dip in a mermaid costume in the flooded streets of Battlefield Gardens, in Glasgow.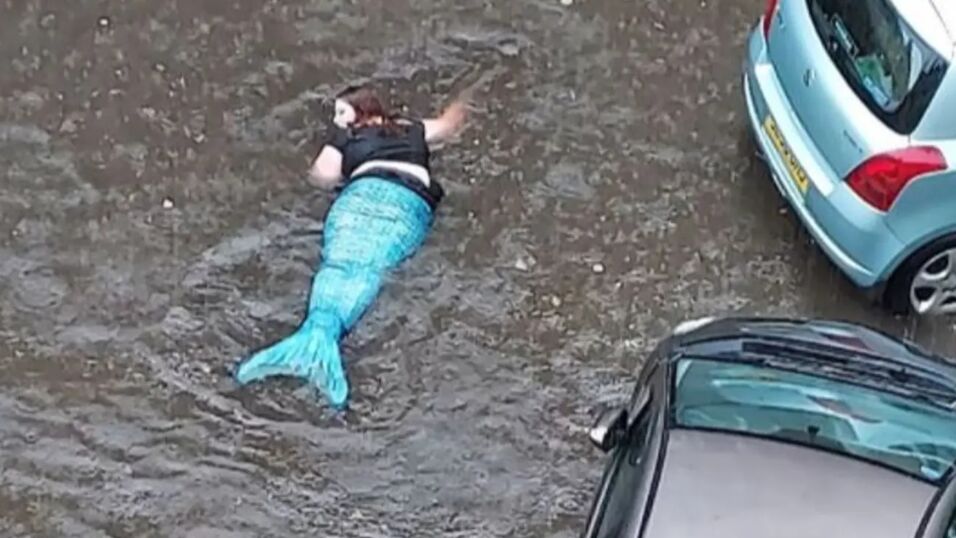 The mermaid wannabe was snapped by Gavin Millar as he was going about his day trying not to get caught in the chaos brought on by Sunday's storm. Unfortunately, the woman in question was not able to live out her mermaid fantasy as the water was not deep enough, despite many cars being sunken by the flood.
A good laugh
Still, she provided some good laughs to residents of the neighbourhood and the pictures that were taken and posted on twitter have since gone viral. One humoured onlooker wrote:
I absolutely love my neighbourhood of Battlefield. Mermaid was out today in the flash floods. Hope those affected by the floods are ok.
While another said:
Glad to know that humour is still alive and well during this chaos. Cheers to this lady for the good laughs!