We all know that the meat we eat was once a living animal, gross parts and all. However, when we eat them we prefer not to think about that which is why one man was absolutely horrified to discover his Aldi brought chicken still had its intestines attached.
Gordon Duncan, from Aberdeen, shared the images on social media after being absolutely outraged and stated that he had reported the cheap supermarket chain to environmental health due to the mishandling of the chicken.
The image posted online shows a slightly cut up and roasted chicken baring its gut to the world.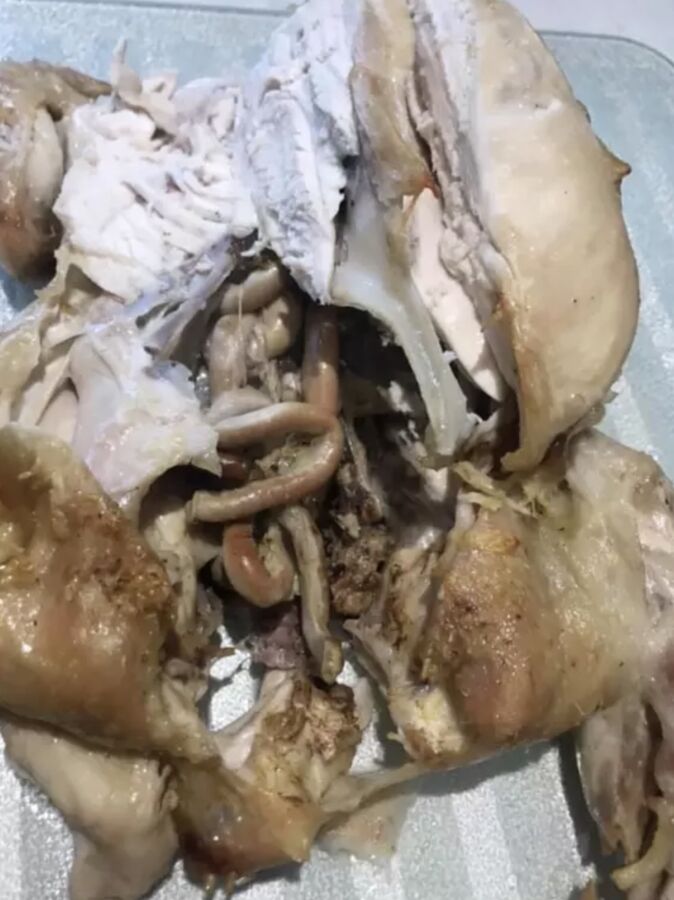 Aldi has made claims about their chicken claiming that they provide 'large fresh chicken without giblets. Raised to the highest welfare standards from farms we know and trust'. Well, we bet that Gordon has something to say about that.
Duncan posted to Aldi's Facebook page:
Absolutely disgusted at what I found inside this Aldi chicken after I cooked it. The intestines etc are all still inside! I will never buy from Aldi again. I am also disgusted at the low level of customer service I received this morning when I called to complain. I have since emailed Aldi Managing Director and Environmental Health.
An Aldi representative responded to the post with an apology but much of the public were not so convinced and vowed never to buy Aldi chicken again. One person commented:
Omg that is disgusting, don't be buying chicken there again.
And another chimed in:
This has just confirmed my fear of Aldi chicken.
However, despite many people's newborn fear of budget supermarket chicken, others have responded with claims that chicken intestines are just apart of nature. One commented:
If you eat meat then it usually comes from a living thing with organs, that chicken is still fine. Just pull out and bin what you don't want, chickens have innards. I don't know why some people are so shocked to discover this.
Another stated:
Just shows it's fresh and real. I'd be disgusted if it was something that you wouldn't expect to find in a chicken that's just it's innards, it's easily missed.
Another Aldi spokesperson added:
Issues like this are very rare and whilst it doesn't affect product safety, we are sorry that we didn't meet our usual high quality standards on this occasion. We have contacted Mr Duncan to offer him a full refund.