A 32-year-old schoolteacher found himself in a typical horror film plot when he discovered a rag doll with a chilling note in his new home.
Jonathan Lewis, found the doll, 'Emily' in a wall under the stairs in his new Walton home. He had just picked up the keys to the place in Liverpool when it occurred to him to find out what was inside the space beneath the stairs.
There was a wire coming out where the previous owners had the fridge, but I didn't know where the wire was plugged in, so I knocked through a bit of the plasterboard to see what was there.
That was when he discovered his new 'roommate' who had been waiting for him.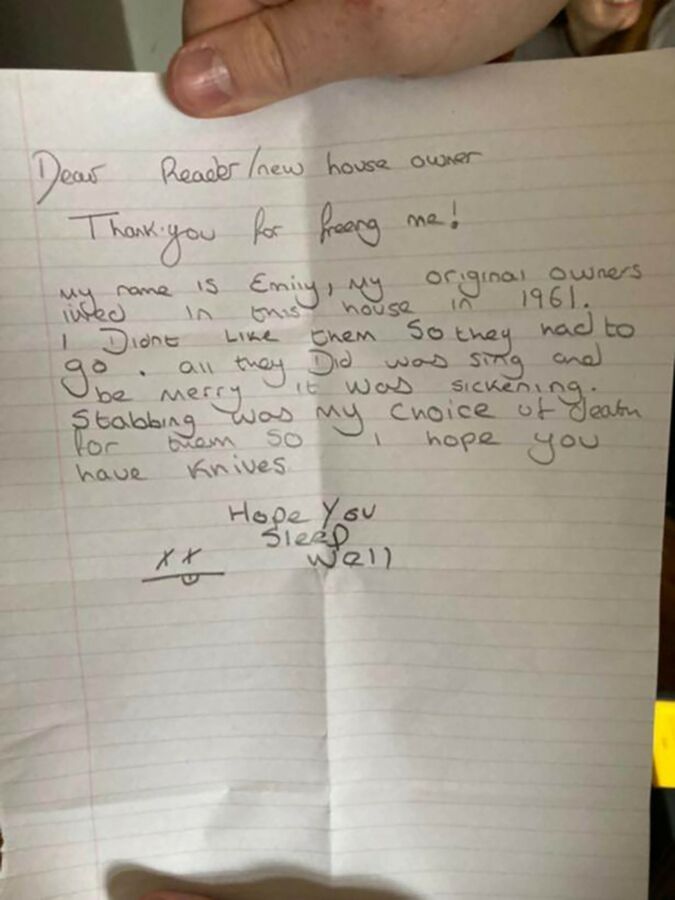 Chilling Message
The blue-eyed doll in pinstriped dress had in its hands a note saying:
Dear reader/ new homeowner, thank you for freeing me! My original owners lived in this house in 1961. I didn't like them, so they had to go. All they did was sing and be merry. It was sickening. Stabbing was my choice of death for them, so I hope you have knives. Hope you sleep well.
When he told his friend about his little discovery, they all advised him to sell the place and move out.
The Twist
As any good storyline goes, there is a significant plot twist here as well.
The estate agent who sold Lewis the 'haunted' house explained that the kitchen was re-done some five years ago, making it highly plausible that the doll must have been placed in the wall then.
I think it must have been put there then because the paper doesn't look very old and looks relatively recent. I'll be honest, I found the whole thing hilarious. I'd probably do the exact same thing.