Residents of Nonthaburi, central Thailand were starting to get confused as to how their jandals would constantly be going missing from their properties. Just days after buying the next pair, that would disappear too. Little did they know their dear neighbour had an out of control shoe fetishand just couldn't help himself.
The police were receiving dozens of complaints about the missing property and finally deciding to investigate the wild case of the disappearing flip-flops, CCTV revealed Theerapat Klaiya stealing the shows from his neighbour's yards. Klaiya was arrested by the police after they found 126 pairs of sandals all of which he admitted were stolen.
The flip-flop fetishist admitted to the police that not only were the shoes all stolen but that he would wear them for a while, cuddle and kiss them in bed, take his clothes off, then rub the dirty shoes all over himself and only after this lengthy procedure was over would hehave sex with the shoe(how you even do that we never hope to know).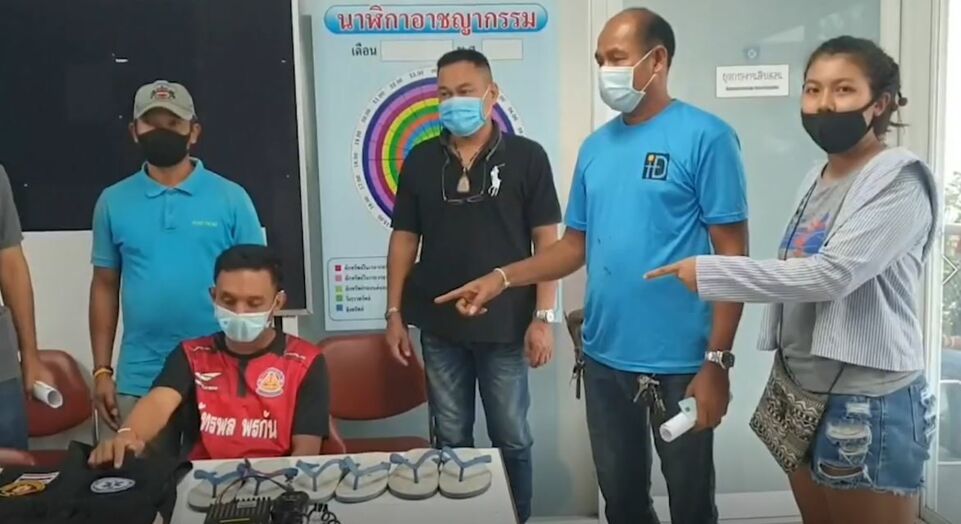 Klaiya admitted he would only 'use' each pair once and then be done with them for good. So not only is this man a thief but he also clearly missed the message of reduce, reuse, recycle.
The police took photos of the impressive collection and showed that Klaiya clearly did not discriminate on brand or colour as all the flip flops were well worn. The shoes were displayed outside the police station in a conference because while other cops love to boast in front of piles of drugs and moneythese ones took pleasure in taking away the one thing Klaiya loved most in the world.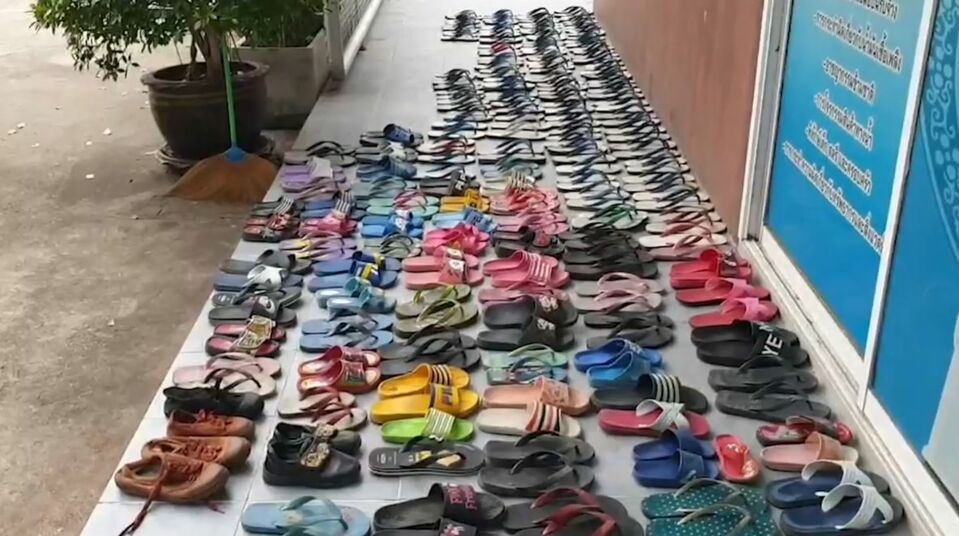 The sandal snuggled confessed to three counts of night-time theft and snatching, the unauthorised possession of a digital receiver and violating lockdown curfew rules.
Police Major Colonel Ekkaphop Prasitwattanachai also revealed this was not the first time the dirty scoundrel was charged with the crimes of passion. he explained:
After we arrested the suspect, we also found out that he had already been arrested last year for stealing flip-flops in another district. He fully admitted stealing the sandals for lewd purposes, so will be detained at the station until a court appearance for prosecutors to decide on the next part of the legal process for him.
But, it turns out that Klaiya's fascination with footwear is not as uncommon as you would think. Dominatrix Ms Tomorrow dished to Allure about the complexities of foot fetishes stating that the fetish was not solely about feet but often those involved had a specific shoe they liked, sometimes even socks or stockings would get some people going:
I have submissives who are very shoe-oriented. These submissives really get off on tying shoes and heels to their faces, to be immersed in the smell.
And while some may prefer heels. some, just like Klaiya prefer the soft texture and the sweet, sweet smell of rubber for a little dose of fun.