If you think about it, eating fast food is one of the most fear-inducing sports out there, god forbid you to think about where that chicken comes from or if it even really is chicken (must we remember McDonald's USA's chicken nugget scandal). Most of us have agreed that it's best to not think about these things and just enjoy the meal.
But, with the rise of TikTok, this is getting harder and harder to do as fast-food workers keep revealing the secrets of the trade, whether we want to know them or not.
Recently, one KFC worker who goes by the username of @cheddar4.7, took to the platform to show a video on just how Kentucky Fried Chicken's gravy is made.
In the video, the worker whips out a tub filled with what they call crackling. Now, this isn't the delicious pork crackling but something much less mouth-watering. In this instance, crackling refers to the bis of chicken that fall to the bottom of the deep fryer. The fallen pieces are then taken and stored in the fridge for later… Waste not, want not right?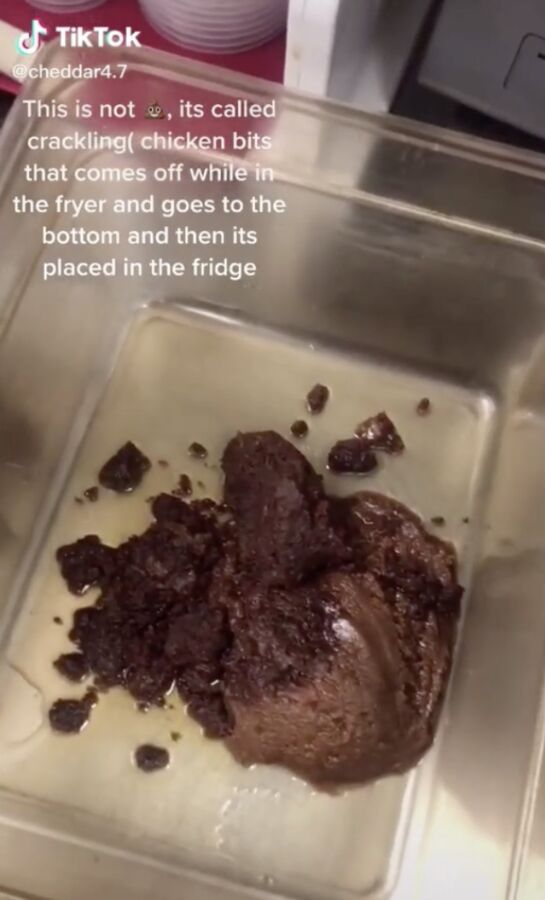 Next, hot water is added to the crackling along with what we can only assume is a mysterious powdered gravy mix. After, the solution is given a quick whisk before being put in the oven for about 18 minutes. Following the lengthy oven time, the mixture is whisked, put back in for another nine minutes, then taken out and whisked again. Standard stuff really.
Once nicely thickened up, the gravy is then poured through a sieve to remove any more of the chunky stuff. Then, it goes into KFC's signature red-topped gravy pots and into the fridge where it is stored for up to six hours.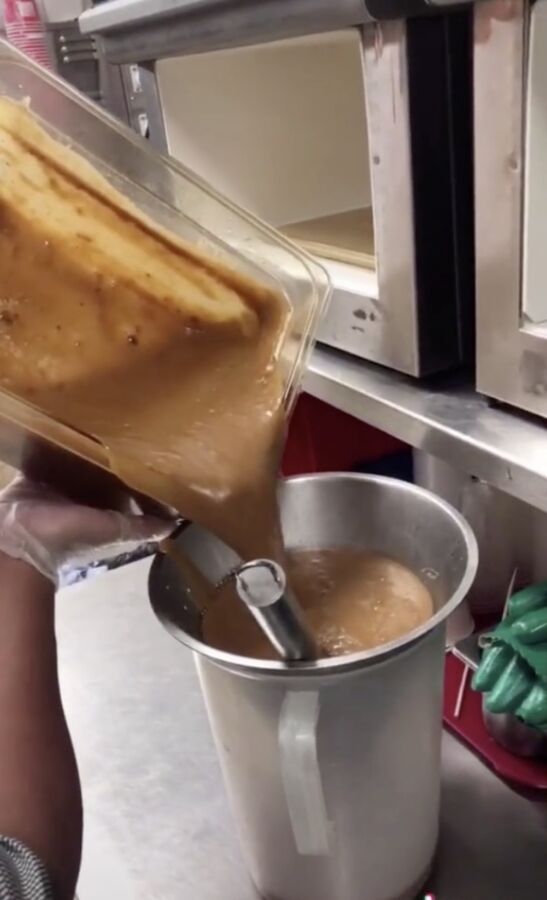 Many who saw the video were left disgusted at the gravy-making methods and vowed never to order it again. One person stated: 'I wish I never saw this' while another chimed in with 'never having gravy from KFC again'.
Meanwhile, others were more shocked a those disavowing the gravy method sating that they must have no idea how the gravy is actually made. And, in all fairness they're right,KFC'sgravy method probably isn't so far off from how our grans would have made it. One person stated:
It's nice to know actual chicken/chicken bits go into it rather than just some artificially flavoured instant gravy.
Another viewer added to the conversation:
People saying they won't eat the gravy anymore but literally eat the chicken it's made with.
Fast-food TikToks are becoming increasingly popular as they serve out the secrets of the somehow mysterious industry. Recently one social media user was fired from his job at Wetherspoon for showing fans just how the dishes were made. Another former McDonald's worker has also used her TikTok account to voice her juicy knowledge from working at McDonald's as well as Starbucks.
Watch the video above to see how KFC's gravy is really made. Warning: you may never want to eat at KFC ever again.