The man showed up with a friend to Parkland's Car and Dog Wash in Meridan Plains, on the Sunshine Coast completely naked.
Footage shows the man pulling a hose from the carwash and passing it to his fully dressed buddy (who's filming everything on his phone), ready to be pelted with firehose-like pressure.
The naked hooligan was completely rinsed not only by the water but also from the chemicals inside the hose before promptly shuffles off to the self-serve bay to rinse off.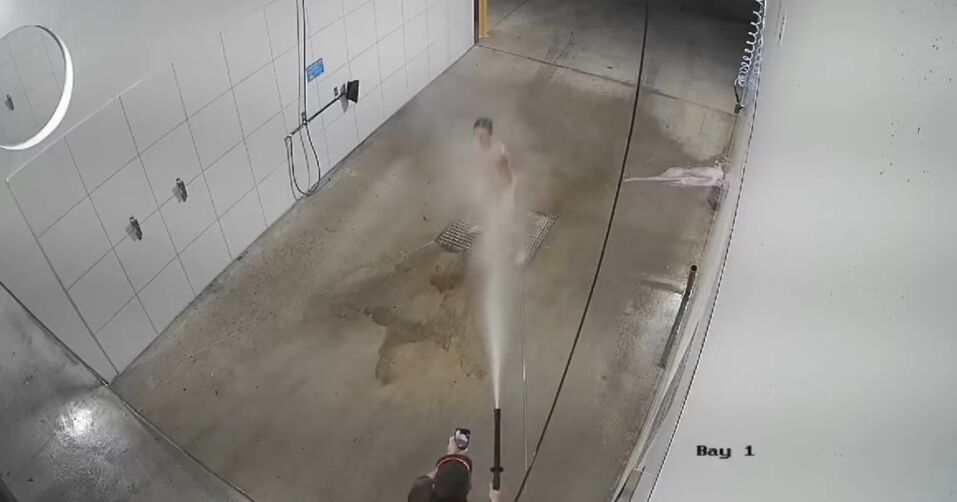 Geoff Bowen from Parkland's Car and Dog Wash mentioned that he arrived to work one morning and noticed one of the hoses lying around. Speaking to news.com.au he stated:
I just quickly looked at it [the CCTV] to see if anything needs attention and I saw that and I backtracked from there.
What a way to start the morning! Then, Geoff went on to explain just what the man would have run through:
The first one it comes out is a high pH, that dissolves grime and bird droppings. The next one is a neutraliser, a low pH. He was in the machine and he kept moving so the sensor detected 'there's something wrong here' and shut the machine off.
Then the news outlet asked Bowen if it was likely that the chemicals would have burned the man to which he replied:
Yeah, I would reckon. To do that you have to be young and have young skin. He'd be on fire - like chilli juice on your skin.
Geoff took the pleasure of sharing the footage of naked daredevil to Facebook which he says has been great for business. And, if you're wondering what came of the naked man, Geoff stated:
The word is that he's fine, his health is fine, but he's not enjoying his new-found fame.
Not enjoying the fame or not enjoying his new 'chilli skin'?
To witness the naked man's undoubtedly painful shower watch the video above!