1. Kaceytron's coronavirus 'joke'
As COVID-19 continues taking lives and sending countries worldwide into disarray, it hardly seems a suitable subject for insensitive jokes. Unfortunately, Twitch streamer Kaceytron realised that a tad too late.
Kaceytron was a guest on the Rajj Show – a Twitch series involving interviews with popular streamers. During her appearance, she made the unwise decision to say that she'd spread the virus as much as possible if she could. Unfortunately, she took it even further, adding that "The world would be a better place without old and poor people". Yeah.
It shouldn't come as a surprise that she received an indefinite ban from Twitch. Interestingly, there are plenty of Twitch fans who believe the platform's reaction was too harsh.
2. Dr Disrespect's public bathroom stream
Lately, IRL streams – so live recordings from the streamer's personal life, rather than from a game – have been gaining popularity. During his very first IRL stream at the 2019 E3, popular Twitch streamer Dr Disrespect took the realism of his video a bit too far – as he continued filming even as he entered a public bathroom.
This resulted in a temporary ban from Twitch, and upon his return, Dr Disrespect apologised for the stream.
3. Dellor vs keyboard
For some reason, rage-streaming is a thing – some viewers just like to see people get disproportionately angry when losing at a game. Dellor was one of the most popular rage-streamers on Twitch – right up until he was banned for self-harm.
The self-harm in question refers to one incident during a stream when Dellor smashed his keyboard with… his head.
Faced with a permanent ban, Dellor transferred his streaming activities to YouTube.
4. Amouranth's NSFW 'mishaps'
The Twitch user Amouranth has by now become downright infamous for the 'accidental' nudity and otherwise sexually explicit content on her streams.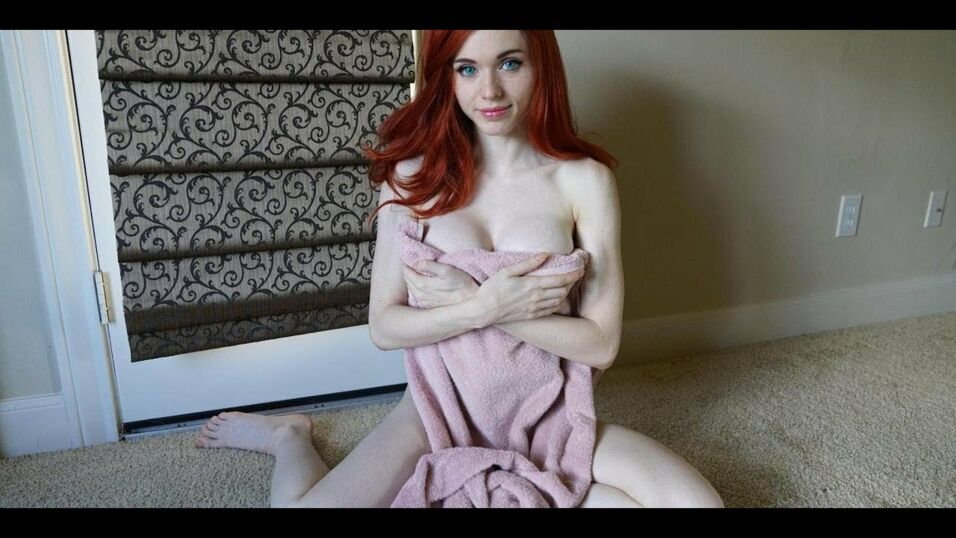 From streams of her stretching in a gym to her shorts slipping off, she's been playing around with the Twitch policies for a while now – and mostly getting away with it. The controversy around her account is mostly focused on the fact that she has yet to receive a permanent ban from Twitch – despite having long since used up her two warning strikes.
5. Saruei's explicit drawings, implicit Twitch hypocrisy
In September 2019, Twitch art streamer Saruei received a three-day ban for allegedly 'sexually explicit' anime drawings. This decision from the platform's moderators sparked controversy primarily because users felt that this was unfair.
Considering that there are streamers getting away with much more explicit content – see #4 above – aimed at receiving donations, claims of Twitch's hypocrisy and inconsistency are not unfounded.
Honourable mentions
Streamer BeesOnMyHeadTV found himself banned after being shot at and carjacked on camera. Odd reason to ban someone, considering it can't be said it was his fault – though it's been suggested that Twitch suspended his account for his own safety, to protect him from potential harassment.
Overwatch streamer Fareeha had her account suspended by Twitch for appearing in workout clothes, which the platform's moderators referred to as 'underwear'. Given that plenty of other users get away with much more – on purpose – this was a pretty controversial ban.
Last but certainly not least – Gabepeixe. The streamer's account was suspended for showing 'sexual content' – which was, in fact, a Pink Floyd poster depicting a row of nude women seen from behind. It gets better (or worse, depending on where you're standing) though: the poster wasn't even his. In fact, Gabepeixe was watching another streamer's video while broadcasting his own stream, and the poster is part of the other streamer's setup. And get this – the streamer who has the poster in the background of his videos was not suspended. Go figure.
Let's face it, Twitch doesn't have an easy job where it comes to moderation. Live streaming means that the content users will be broadcasting is unpredictable and can't go through any approval system first.
Unlike with YouTube, on Twitch audiences gather in large numbers to watch a stream live, as it's happening – meaning that if a breach of rules or a mishap takes place, the damage is instant and pretty much irreversible. This is without even getting into the stuff that goes on in the chatrooms.