EastEnders star Jessica Plummerleft I'm a Celeb in the season's second double elimination alongside Russell Watson. However, despite her 18 day stay in the Gwrych Castle, Plummer admitted she had only showered about six times...naked.
Jessica admitted that she wanted to avoid being caught in the shower just like Myleene Klass. The circaI'm a Celebrity 2006contestant was filmed in the shower in nothing but a rather skimpy white bikini.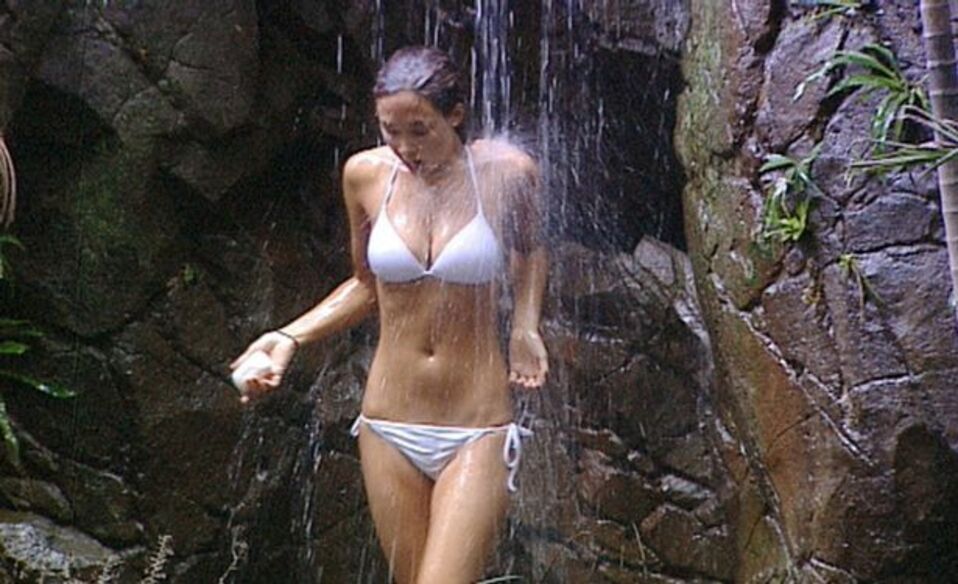 The 28-year-old decided that the best way to avoid being filmed in the shower was to don nothing but her birthday suit and become inappropriate for the family-friendly rating of the show. She told The Sun:
Just get naked and have your shower and don't worry, they cannot show it.
Jessica also confessed that her idea also had some other practical purposes by keeping the star slightly more warm in the freezing Wales temperatures. As showering with a bikini and having the cold material 'clinging on to you' would make you feel colder.
Jessica mentioned that her idea was perfect as the cameras turned away every time she tried to shower as they 'just went 'zoom' and they then turned away.'
I was like, 'Sod this, they're not going to put my naked bottom on the show, I'm just going to take it all off'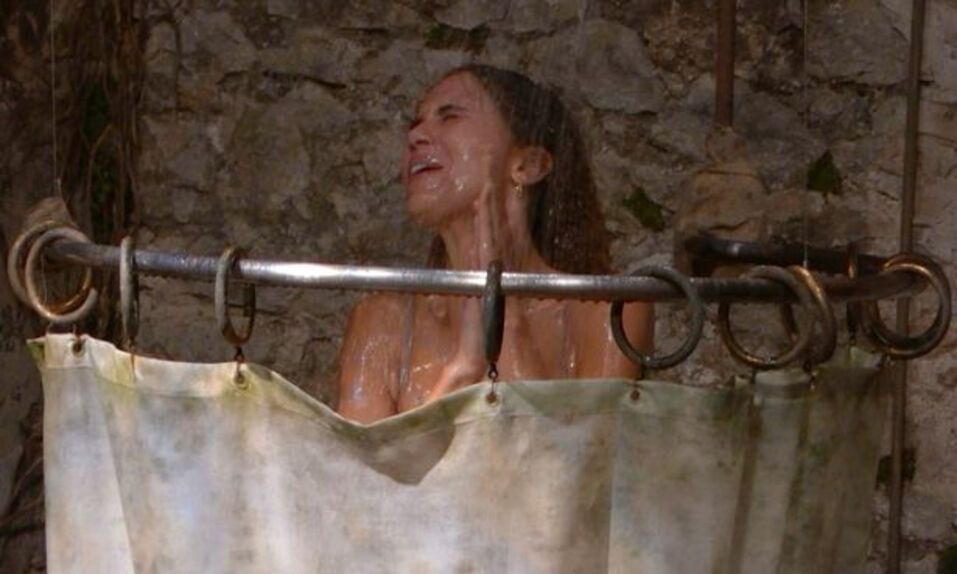 Plummer also admitted it was harder for the cameras to catch her in the shower simply because she just didn't have many. She explained:
I had six showers. I'm disgusting! You're just so cold you don't want to take off your clothes, you just cannot be bothered.
As the temperatures in Wales were steadily plummeting, Jess stated that many would just prefer to stay in their thermals instead of showering in the bathrooms. But, this lead to the camp having a rather nasty smell:
The camp was very pongy. The bathroom smelt like fish guts. It smelt like offal, the offcuts of meat.
Jess also responded to claims that theI'm a Celeb camp was actually kitted out with central heating by stating:
We're in Wales, we're not in Australia, it's not 30 degrees. We are freezing cold the whole time. All of us had thermals. I wore three pairs of socks at one point. I asked for boots that were two sizes bigger so that I could fit in.