EastEnders star Jessica Plummer has been eliminated from I'm a Celeb and many believed she left much too soon. However, her and Russell Watson'sdouble dumping wasn't what set fuming.
I'm a Celebhas now had two double eliminations in a row, with the first one taking out both Victoria Derbyshire and Beverly Callard on Monday. Meaning five people have gone home in a matter of days. But, this isn't what has viewers hitting out I'm a Celeb. In fact, it's who got to stay in the camp that mattered.
I'm a Celebfans have been bombarding the internet with requests to know just who has been keeping Strictly starAJ Pritchard in the camp.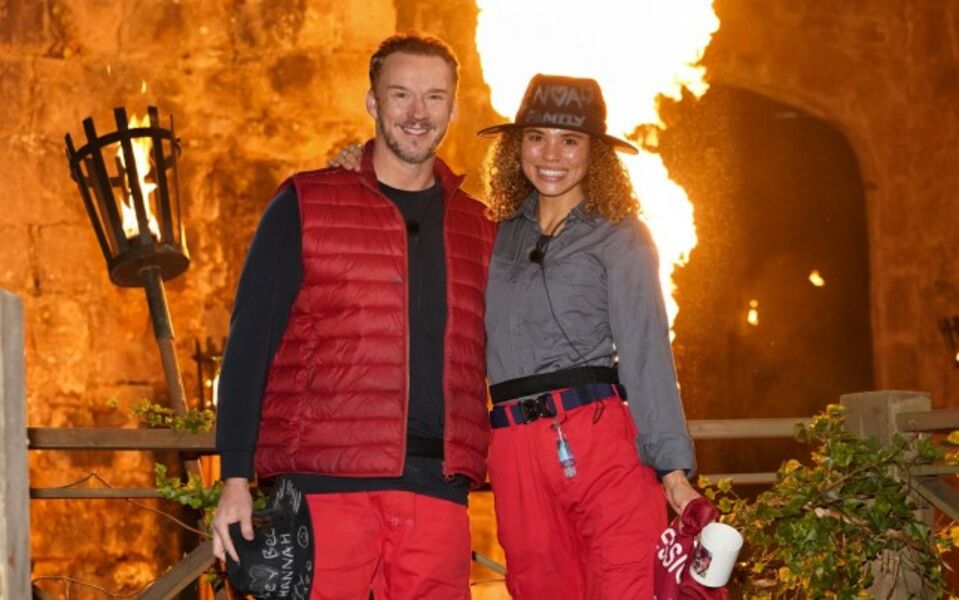 AJ has been called out by viewers in the past for being ungrateful about the portion sizes at a recent bushtucker trial. The star has recently also been feuding with contestant Shane Richie leading fans to turn on the dancer.
Many believed that salt was rubbed in the wound after AJ was kept in the camp while Jessica and Beverly were thought to make it to the end only to be sent packing.
One person posted to Twitter:
I just wanna know who's voting for AJ Pritchard he brings absolutely nothing to the lineup, sorry not sorry x #ImACeleb#imacelebrity
Another person chimed in on the conversation saying 'right. Who's voting for AJ? Over Jess for god's sake?'
IAC votes off 5 women
Jessica has spoken out about her experience on the show stating that the experience had been difficult for her but that she had definitely gotten out of her comfort zone:
Being in all the smoky clothes - it's so far from my comfort zone. I get really particular and OCD.
Five women have now been booted from theI'm a Celebritycamp as Victoria Derbyshire, Hollie Arnold, Ruthie Henshall, Beverly Callard and Jessica Plummer have all been voted off. This leaves Giovanna Fletcher as a favourite to trump the boys and become Queen of the Castle.
Celebrity Cyclone returns
In other news, I'm a Celeb hosts Ant and Dec have confirmed that the famous Celebrity Cyclone trial will be going ahead after much speculation that the challenge would be cancelled.
In fact, workers on the show have snapped already setting up the castle for the fan favourite part of the show.
The hosting duo revealed that despite the harsh, cold Welsh weather, the challenge will still be going ahead because it just simply wouldn't beI'm a Celeb without it.
Ant and Dec confirmed that the Celebrity Cyclone would still go ahead after a curious fan took to Twitter to ask them about it. The famous hosts then quote tweeted the question replaying with 'Coming soon…'.
We'll definitely be tuning in for that!