I'm a Celeb's move to the Welsh countryside has been welcomed by viewers. Extra gross challenges, hauntings and the cold, wet weather has made this season one of the most interesting yet. However, one small change in the schedule has left viewers asking one question...Will the Celebrity Cyclone be axed?
Moving I'm a Celebrity to the Gwrych Castle has meant some small changes have been made. Due to the new location, the challenges have mostly been filmed late at night instead of in the early morning. The Dingo Dollar Challenges with Kiosk Kev have also been renamed for relevance, now being named Castle Coins with Kiosk Cledwyn.
And, perhaps the biggest change is that the filming is set to end two days earlier with the show now ending on the 4th of December.
The change was called due to the cold and wet winter weather but it has left many fans wondering what will happen to the Celebrity Cyclone.
What is the Celebrity Cyclone?
Any tried and true I'm a Celebfan will know that the show always ends with an old tradition called the Celebrity Cyclone.
The famous challenge sees the last campmates of the season dressed up as superheroesas they get pelted by a water cannon over a water slide. The idea of the challenge is to stay upright for as long as possible.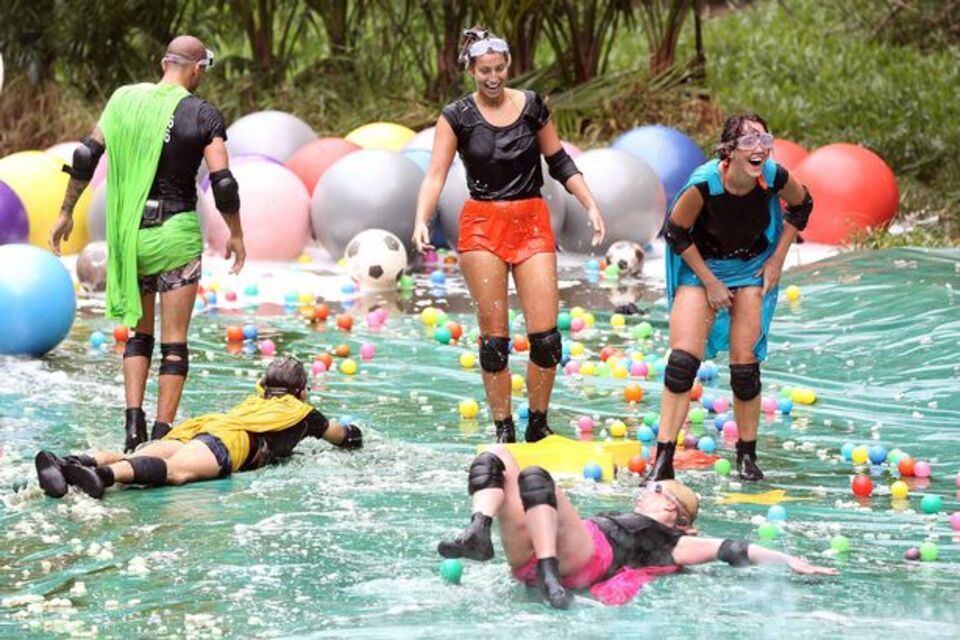 However, due to the change in filming days and the winter weather, fans have been panicking, realising that the Celebrity Cyclone may not happen this year. One person commented:
HOLD UP, is there going to be Celebrity Cyclone this year???
Another person chimed in stating 'Argh just thought, there will probably be no Celebrity Cyclone this year'.
Other fans have taken to the internet to promote other alternatives such as a water obstacle course. However, with Wales' cold winter weather, any water-based challenges may be axed, unfortunately,IACbosses have yet to comment on the issue… But again, we wouldn't want anyone to get sick!