Last year, fans were bitterly disappointed when it was revealed thatBritain's Got Talent had been postponed due to the coronavirus pandemic. But after a two-year hiatus, the show is coming back to the small screens, and we're more excited than ever!
Wrapping up the auditions
Auditions for this year's season began this month, and judges will be seeing the last group of potential contestants today (26 January). However, last night the BGT team revealed that the last golden buzzer, which sends contestants directly to the semi-finals, has already been pushed! This means that none of the remaining contestants who are auditioning will receive the prized golden buzzer. They posted the announcement on their Instagram stories: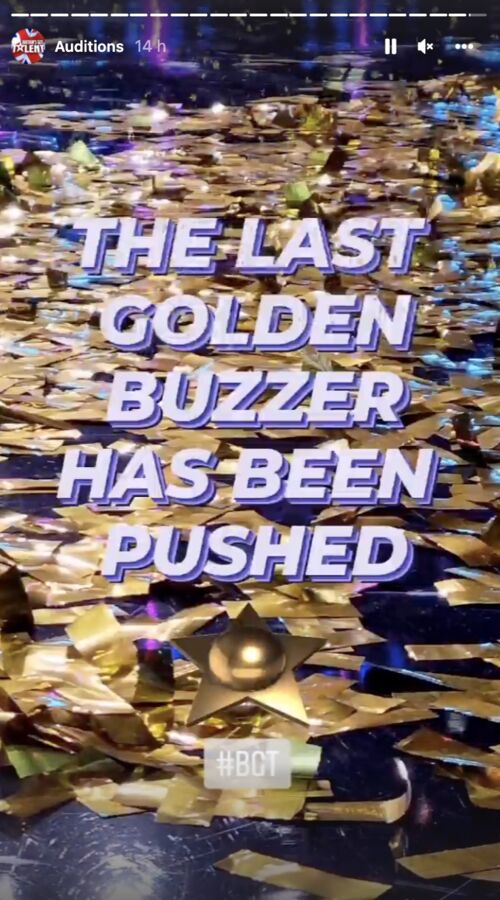 Read more:
⋙ Britain's Got Talent 2022: Here's everything we know so far
⋙ I'm A Celeb: This is how much Ant and Dec get paid
It'll be a couple of months before fans can tune in to the show on ITV, but the team has been releasing sneak peeks of the auditions and contestants. And while we have no idea who was the recipient of the very last golden buzzer, a person who was present in the auditions commented on BGT's latest Instagram post saying:
Loved it last night ! And a well@deserved golden buzzer. 🌟
Instagram updates
The exact start date for season 15 has yet to be confirmed by ITV, but we can expect it to air sometime around mid-April, as was the case with the previous seasons.
In the meantime, the BGT team has been busy giving their fans daily updates of all the auditions on Instagram, and we have to say that this new season is going to be buzzing with incredible talent! We've also been getting backstage glimpses of the set, judges, and our beloved hosts Ant and Dec, which has only been adding to the anticipation!