Tourists having sex has been found to be behind the destruction of one of Europe's beaches and nature reserves. Researchers have been assessing the environmental impact on the coastal reserve being used as a cruising area.
Cruising and Sexcations
The Dunas de Maspalomas Special Nature Reserve, on the Spanish island of Gran Canaria, is known for its wild sand dunes, which often tops the lists of things to see on the island.
Its dunes -- which have been legally protected since 1982 -- are one of the last remaining shifting dune systems in Europe. They provide a resting spot for birds migrating between Africa and Europe. Now, they serve as rest spit for tourists who want to get frisky outdoors.
A new paper in the Journal of Environmental Management examines the environmental impact on the coastal reserve being used as a cruising area. According to the researchers:
'Cruising' is a concept which designates a practice of social interaction that consists of anonymous sexual encounters, mostly among homosexuals, in open and/or closed public spaces.
The paper finds that tourists trample over the vegetation, remove plants and sand, make their own 'nests' and dump waste including cigarettes, condoms, toilet paper, wipes and cans. Some have also been found to use the dunes as a toilet, with researchers finding designated 'urination and defecation locations.'
Coastal dunes and beaches are examples of open public spaces where these sexual practices are widely carried out, to the extent that the so-called "Four S's" (Sand, Sun, Sea and Sex) have even been defined in the literature.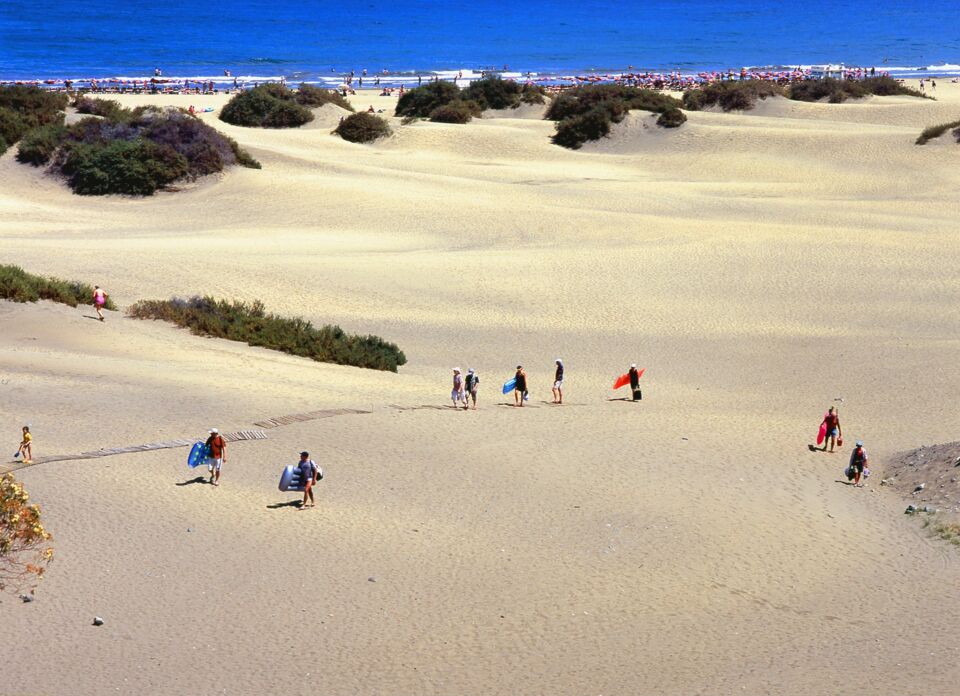 Responsible Public Sex
Gran Canaria is a gay-friendly tourist destination, hosting up to 14 million visitors a year, attracting visitors from the US, UK and Germany.
While the authors are quick to emphasize the intention is not to criticize the LGBT community, they did say that it was not just LGBTQ visitors having sex in the dunes, noting that cruising as an activity is openly practised on Maspalomas.
Over the years, coastal dune systems, which are a crucial part of the marine landscape, have been used to attract tourism around the world - with devastating consequences. The authors write:
The bigger the sex spot, the higher the number of people who made use of it, the greater the likelihood of it being a low-lying area covered by vegetation, and the larger the amount of waste.
One of the report's authors Patrick Hesp wrote in different article explaining that the idea is not to say public sex on the beach should be banned, but the rate at which it is being done is damaging to the environment.
We're not calling for an end to public sex -- but we do want people to be aware of the damage it can do.