Karen Douglas and Nicky Lane's mother passed away earlier this year, and she had left behind her house, along with lots of miscellaneous items that had accumulated through the years. So the two sisters decided to clean up the property and go through everything that was inside.
They worked their way around the house until all that was left was the garage, but little did they know what was waiting for them inside...
Finding a fortune
While they were sorting through articles that were collected through generations, they came across an astonishing find.
Sitting in the dusty, spider-infested garage, was a sporting collection of cricket and boxing memorabilia that was worth thousands of pounds—many of which were linked to the legendary cricketer Johnny Douglas!
How come? Well, the two sisters are actually the granddaughters of the cricketer's brother, Cecil 'Pickles' Douglas. 69-year-old Nicky Lane told Mirror:
Though we knew some photos relating to Johnny Douglas existed we had no idea where they were, or how much had been saved.
There turned out to be lots of photos and autograph books too. The suitcase was packed with cricket memorabilia.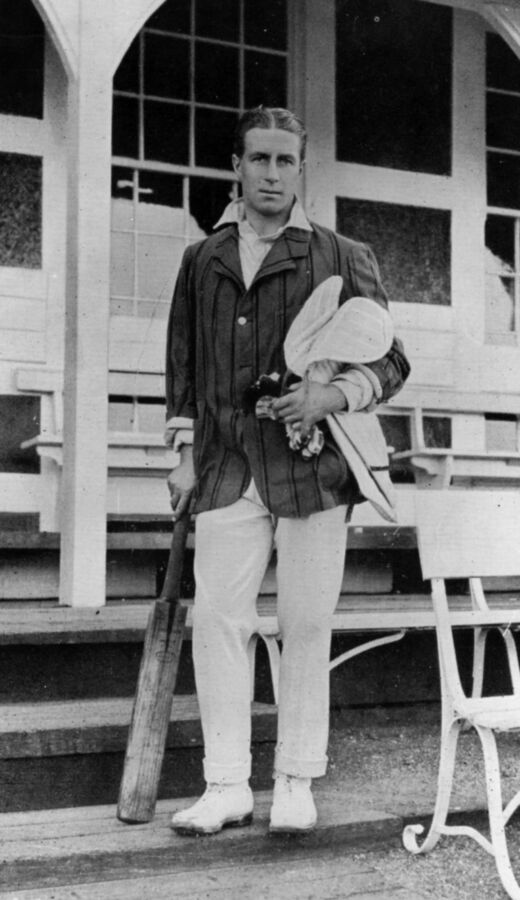 Valuable memorabilia
Hidden inside the garage was also a 161-year-old silver tankard which was given to Tom Sayers, a bare-knuckle prizefighter. Apparently, the sisters can get around £5,000 for this item alone.
In order to get the true value of the collection, leading sporting auctioneer Richard Madly and antique expert Charlie Ross were called. The two assessed the findings along with Nicky and Karen and concluded that their entire hoard was worth around £8,000! Madly added:
No one had looked at the archive for decades. I think they were surprised by our reaction.
This archive is very rare. Collections like this do not come to auction often.
The items are to be auctioned off on 22 January at Hansons Auctioneers in Etwall.