Being a teacher is difficult, and sometimes you have to be imaginative to keep your students engaged and focused. Above all, you have to teach them everything they need to know. One teacher found a somewhat original method to introduce her students to the human body.
A teacher dresses up in front of her pupils
Veronica Duque is a 43-year-old teacher who has been teaching in primary schools in Spain for almost 15 years. This teacher is adept at using unconventional ways to help her students learn best. She has already worn disguises to help her students learn history, but this time she decided to tackle another subject: biology.
As it turns out, she came to class wearing a long white coat, before removing it to reveal a fantastic bodysuit representing the human body with all its organs.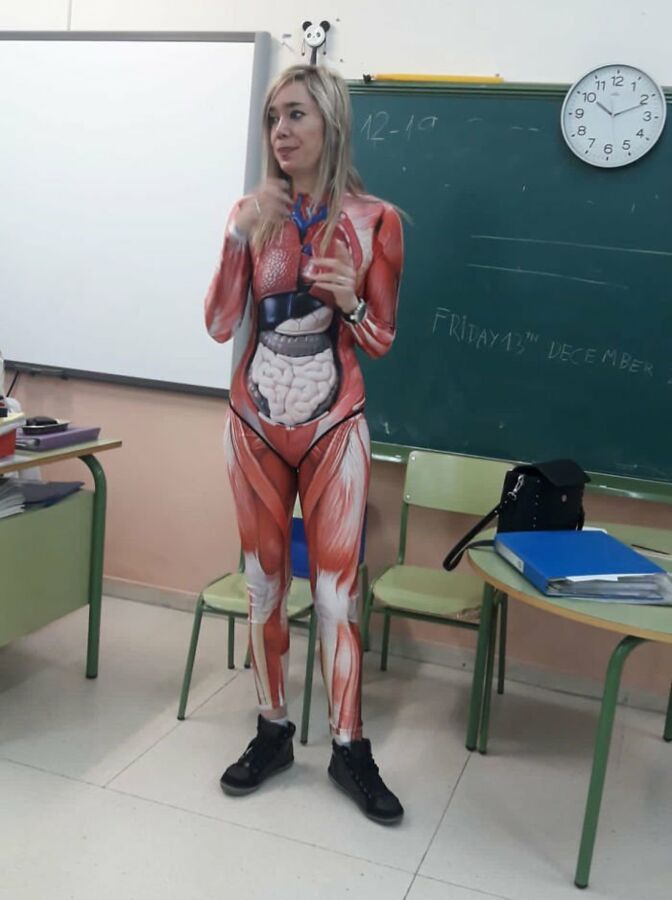 Her husband published the photos on the internet
On Twitter, her husband explained how proud he was of his wife's involvement in his work. After posting pictures of the teacher wearing her jumpsuit, he wrote in the caption:
I am very proud of this woman full of ideas that I am lucky to have as a wife. Today she taught anatomy in a very special way. The children were crazy about it.
Veronica Duque explained her gesture:
I would like society to stop seeing us as lazy little public servants. That's not what we are.