We've all been highly anticipating the day when Lidl's colourful trainers will hit the shelves again, and we're happy to say that that day has finally arrived. Mark 16 September on your calendars because once the shoes are sold out, no one knows when or if they'll ever be back.
As a part of their new 'Lidl by Lidl' merchandise collection, the discount store is launching a range of products from their sell-out trainers, to socks, bags, and swimming shorts.
Lidl trainers
What customers are eager to get their hands on is the red, yellow, blue, and white, chunky Adult Trainers that will be on sale for £12.99. The last time they released these babies, shelves were empty and the craze for the Lidl trainers got so, well, crazy, that the shoes have been selling on eBay for double the price.
According to The Sun, last year the shoes were even listed on eBay and StockX for £4,000. Whether someone actually bought them for that price is unknown, but it does confirm that these shoes are definitely on demand.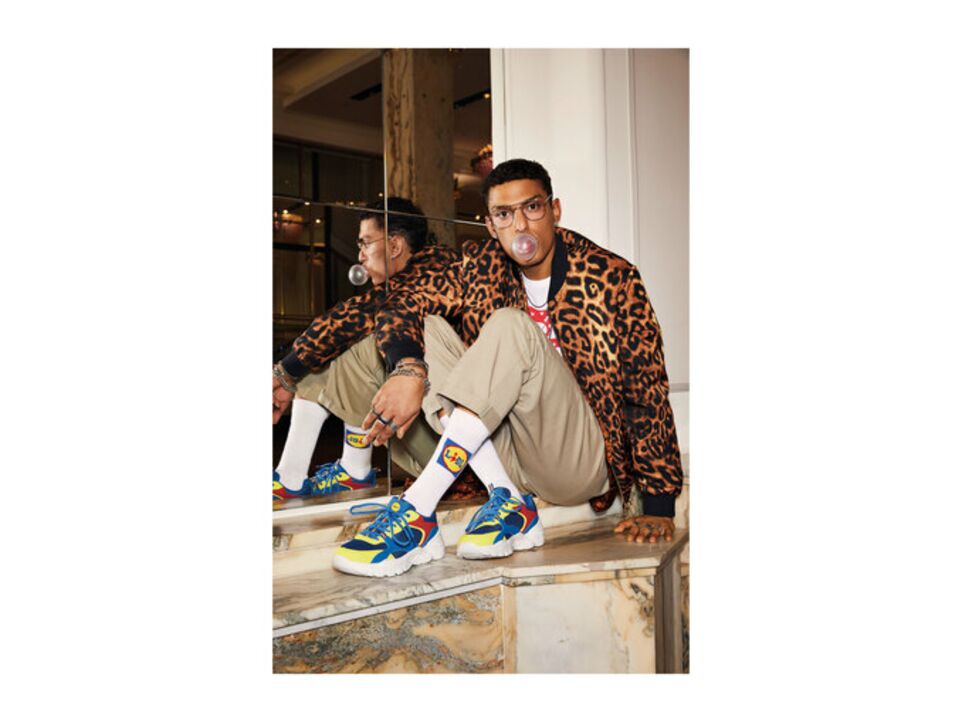 This year, the shoes will be available from sizes 7 to 11.5 for men, and 4 to 7.5 for women.
Other merchandise
While the trainers are the star of the show, don't forget about the other products in the collection. Their Adults' Sports Socks, embellished with the infamous Lidl logo, is going for £1.49, and they're designed to go perfectly with their trainers.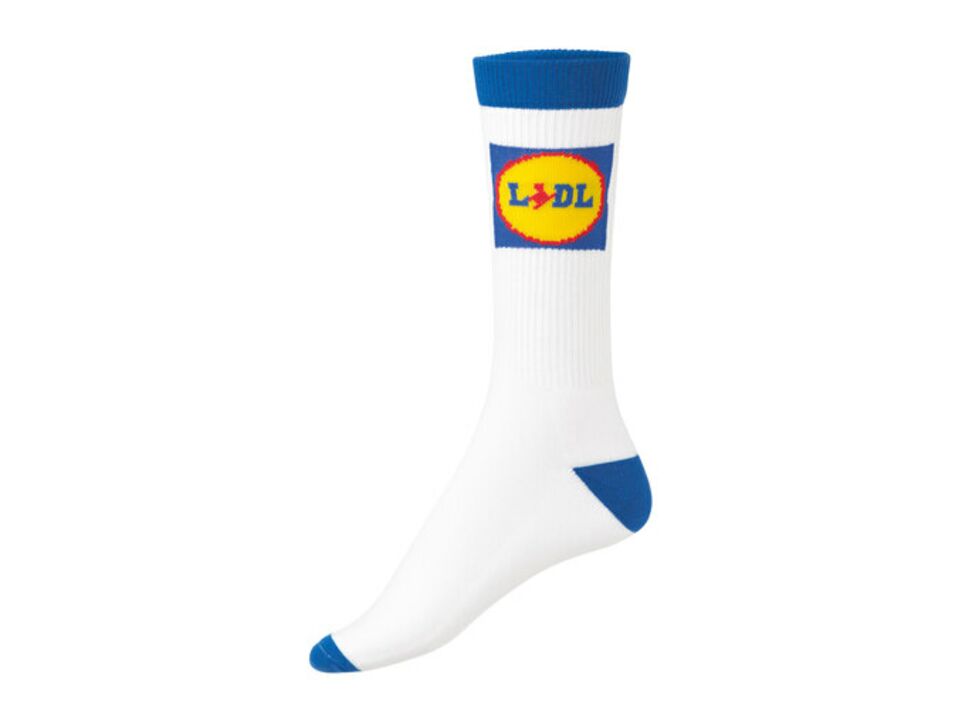 They're also releasing their Men's Lidl Swimming Shorts for £4.99 from sizes small to extra large.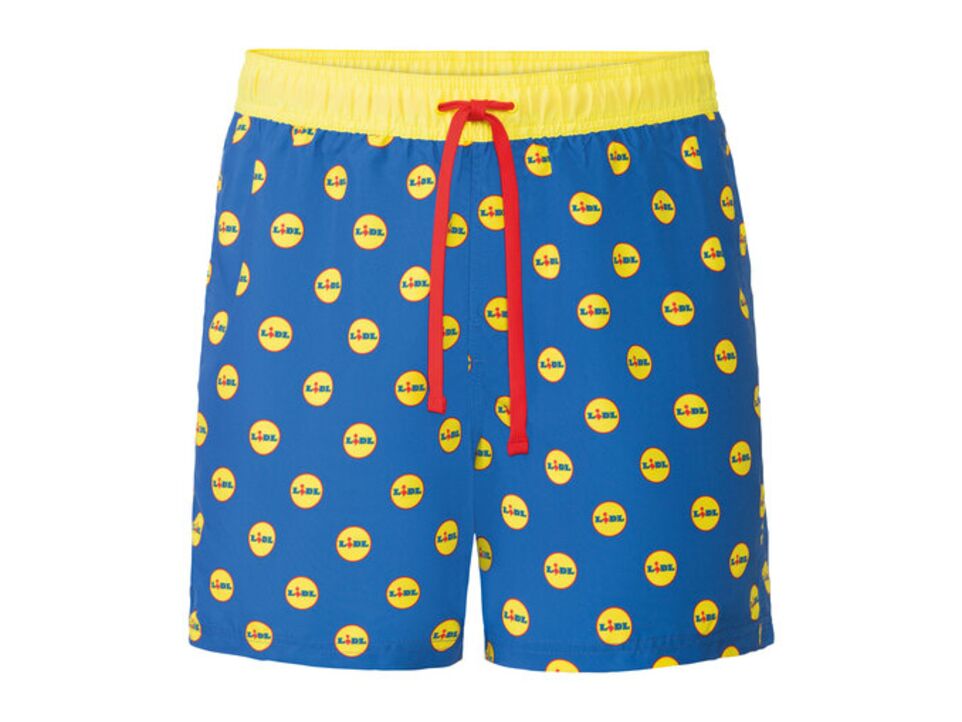 To top off the collection, they've added the Foldable Lidl Shopping Bag for 99p in various colours and designs. So, if you're looking to switch up your shopping bag now is the perfect time!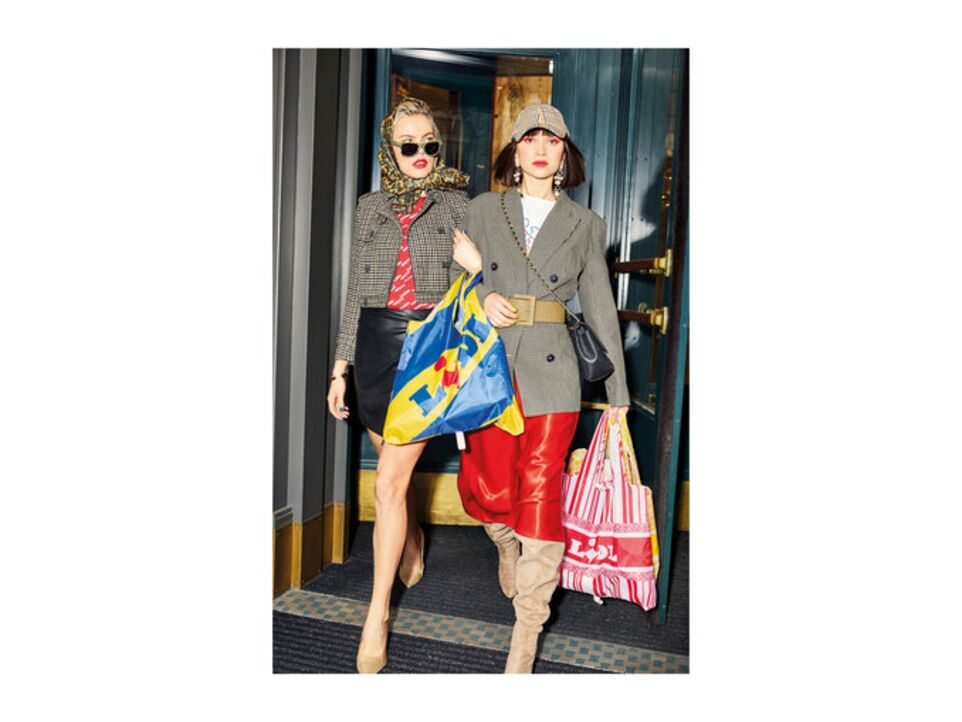 All the items are part of the 'Middle of Lidl' offer, which means that once they're sold out, they're gone for good. Additionally, the merchandise is not available online, so you'll have to visit the store if you want any of their 'Lidl by Lidl' products.