A penis may seem like a rather simple body part to manoeuvre, but unfortunately this is not the case for every holding member. Like with everything else in this world, a penis comes in all shapes and sizes, but unfortunately not every man's penis fits their partner's bill. In some cases, the inability to keep their shaft up and awake is another troubling problem that drives many people crazy.
But what if we told you that there is a sex toy that could fix all of these issues? A toy that could help you maintain an erection, and increase the length and girth of your member?
Penis sleeve
Those of you who want more from your disappointing member, should consider investing in a penis sleeve. What is it?
Generally speaking, a penis sleeve is a product that one puts on their penis to enhance its abilities. It can add to one's length and girth, making it a better tool for penetration, and other forms of the sleeve can also help a penis to stay erect. That's precisely why medical professionals use the device for erectile dysfunction. In fact, Dr Jessie Cheung, a board-certified dermatologist, tells Men's Health that that was its primary function. He said:
Primarily, they were created to allow for penetration by men with erectile dysfunction, or to trap blood in the penis to maintain erections, or to reduce sensation for men with premature ejaculation.
However now, penis sleeves are being used by sex-lovers across the globe and now the device is as diverse as its real life counterpart.
The sleeve, also referred to as a penis extension, sheath, enhancer, and external penile prosthetic, comes in all sorts of variations and materials. For example, there are penis head sleeves that just focus on making the knob bigger. There is also a sleeve known as the Elator that holds your penis erect with two rods, a ring and the base and another supporting the head.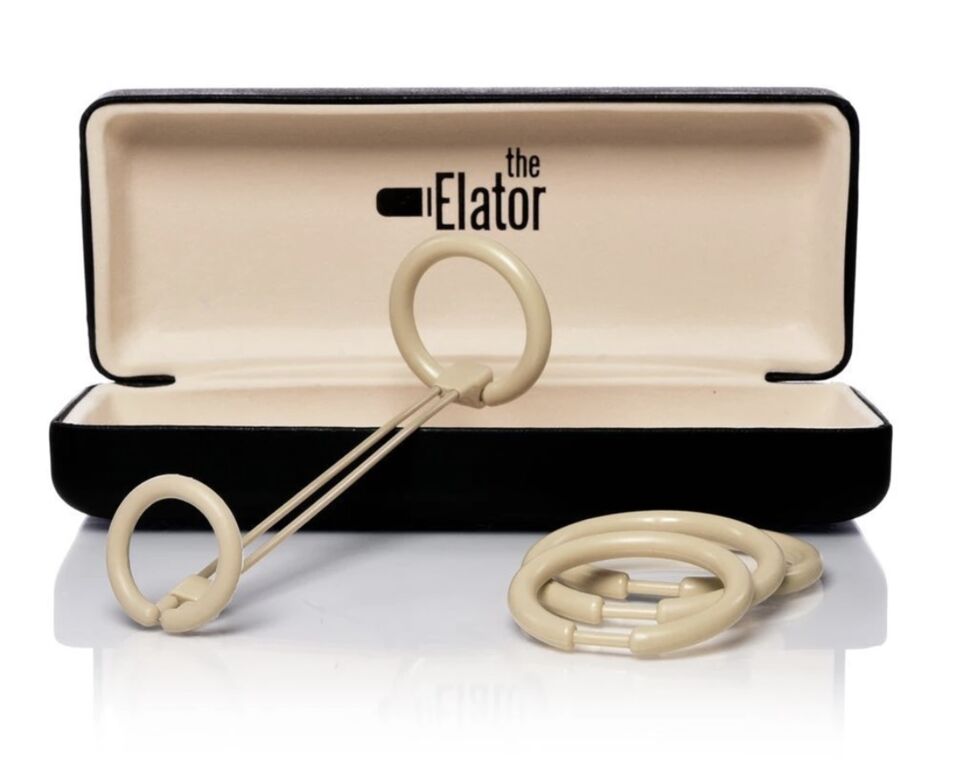 How to use it
Experts at MedicalNewsToday recommend that before buying a penis sleeve, you should correctly measure your shaftand compare it to the noted dimensions of the product.
When you're using the product, apply lubricant to both your penis, and the inside and outside of the prosthetic. Then, while your penis is still flaccid, put it inside the sleeve and wait for it to become fully erect. Make sure your penis is comfortable inside the sleeve, and it's not too tight or loose.
If you're using the sleeve to compensate for your erectile dysfunction, then make sure to get a sleeve that has a belt or some sort of supporting mechanism that keeps it upright—like the Elator.