For those of you who haven't figured it out, those in tiers two and three are not allowed to participate in any household mixing. That spells bad news for single people and those who don't live with their partners.
From tier two and up household mixing is off the cards unless you're in a bubble with another household. This means any sneaky hookups or crashing at your partner's house will have to be put on hold for at least four weeks, realistically even longer.
This is definitely giving us flashbacks to the summer when Boris enforced his famous 'bonking ban' where yes, you could meet outside in groups of six, but it was totally illegal to have sex with someone outside of your household.
Of course, the whole world laughed at the attempt and no doubt, people were flaunting the rules left right and centre. It's wasn't like the police were about to burst into your bedroom to check.
But now, that same rule is undoubtedly back, so how can those in tiers two and three overcome the bonking ban when they can't stay over at someone's house?
Firstly the best way to get around the ban is to be part of a support bubble with your partner's household.
For those of you who are single, there is sadly not as much hope.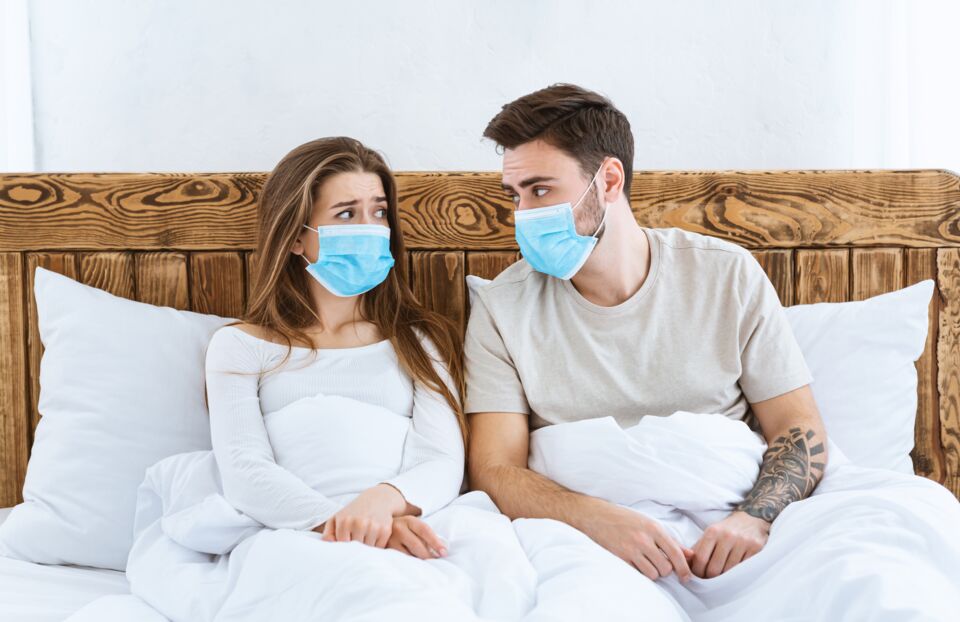 While people who are in an established relationshipare allowed to stay at each other's houses still, single people are not. That means no matter how great your Zoom Tinder date was, that's about as far as it'll go.
The Department of Health, however, has not really been able to define what constitutes an established relationship and urges those who have recently 'made it official' to still follow social distancing measures just in case. The guidelines state:
If you intend to have close contact with someone, you should discuss how you can help to prevent risks of transmission as a couple, for example, by ensuring you are both avoiding close contact with people you do not live with.
The rule on casual sexwas lifted just weeks ago in September but has now come crashing back down for much of the population
Meanwhile, it was announced this morning that Lancashire will be heading into tier three lockdown from tomorrow. And, more than half the population will also now have to face harsher restrictions as Health Secretary Matt Hancock moved a number of regions up to tier-two. Those making the move include London, Essex Elmbridge in Surrey, York, Chesterfield, Barrow-in-Furness, north-east Derbyshire and Erewash in east Derbyshire.