The largest privately owned yacht in the world, the 'Scheherazade,' has been moored in the harbour of the Italian town, Carrara, for weeks.
The owner of the yacht is not known. The name entered in the register is clearly a pseudonym. Because of this, and also because of the extremely sophisticated security system on board, it is generally assumed that Putin is the true owner of the yacht.
FSO members on board the 'Scheherazade'
Now, activists and reporters close to imprisoned Putin opponent Alexei Navalny report seeing individuals from the Russian Security Service (FSO) on board the 'Scheherazade,' msn.com reports. The FSO is responsible for Vladimir Putin's security.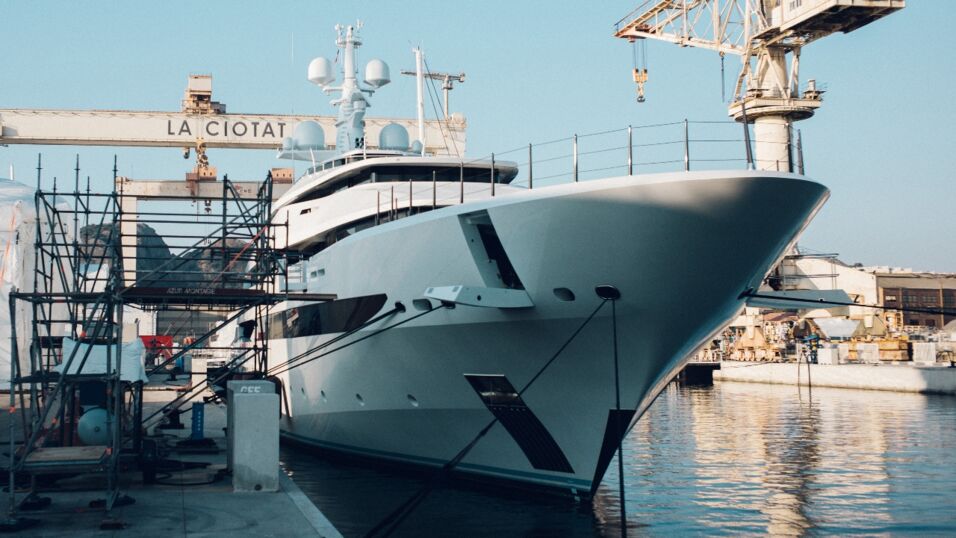 Investigative journalist Maria Pevchikh and anti-corruption activist Georgy Alburov have managed to get their hands on the yacht's crew list from December 2020. Except for the captain, all crew members are said to be of Russian origin.
Crew members from the security service
Reporter Pevchikh was able to identify ten names on the list as FSO officers. However, this has not yet been independently confirmed. Nevertheless, Navalny's team has called on the Italian authorities to seize the yacht.
In an address to the Italian parliament on Tuesday, the Ukrainian president Volodymyr Zelenskyy also urged Italy to seize the yacht.
Read more:
⋙ War in Ukraine: Russia is using this unknown technology against Ukraine
⋙ War in Ukraine: Will the price of bread increase because of the conflict?
⋙ Prince Michael of Kent accused of trading information to Putin
Since the beginning of the war in Ukraine, the UK, the US, and the EU have joined forces to seize the luxury assets of Russian oligarchs as an economic sanction.
What the captain of the 'Scheherazade' has to say about the owner of the yacht, we tell you in the video!
This article is translated fromGentside DE.