As votes are still being counted in key battleground states, Donald Trump has continued to bully his way forward with legal challenges, accusations of dead voting and a slew of incorrect Tweets.
Over the last 24 hours, Trump has continued to walk around with his foot in his mouth as Joe Biden steadily gains points in the key swing states.
The current POTUS has been busy setting up claims of election fraud after threatening to lay down legal challenges soon after the polls had closed. Now, Trump has desperately lodged legal complaints in the key states by claiming that ballots shouldn't be counted after November 3rd.
Twitter has also shut down multiple rants and claims of triumph from Trump as being 'possibly disputed and misleading.
Meanwhile, on the other side of the election, Biden is now just six points away from becoming the next president of the United States and preventing Trump from achieving a second term.
Currently, we are still waiting on the results from Pennsylvania, Alaska, North Carolina, Georgia, Nevada and Arizona.
So, after a night of tension, protests and political battling, here are some of the highlights.
Biden Breaks Obama's 2008 Record
Last night Biden broke Obama's 2008 record of the most votes of any Presidential candidate in history. And, more votes are still left to be counted.
Currently, Biden holds 71.2 million votes shattering Obama's previous 69.4 million. So far, the ex-Vice-President has just 50.3% of all votes counted while Trump is scraping by on 48.1%.
More votes are yet to be counted but it looks as if Biden already has one hand on the winning title.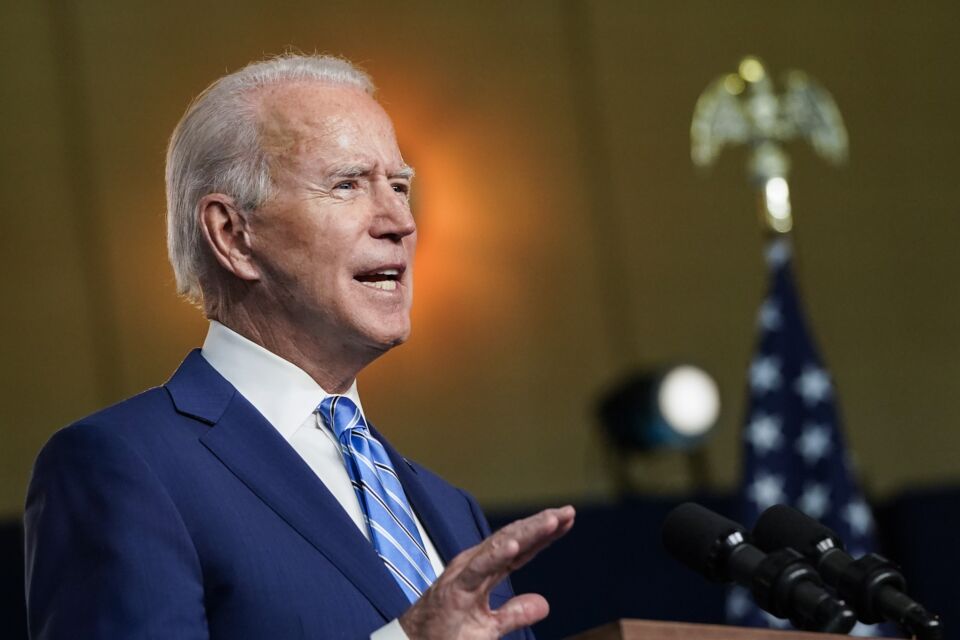 Trump Supporters Cause Election Centre to Close
An election centre is the key battleground state, Arizona, was forced to close after a mass of armed Trump supporters staged a protest leading to concerns of 'unrest'.
CNN reported on the event claiming that some of the 300 protesters were brandishing guns outside the Maricopa County building where Biden was 70,000 votes ahead.
Media reporters were having to be escorted to their vehicles as the protest grew larger and louder sporting chants that Biden had 'stolen the election'.
Arizona wasn't the only state to see unrest at the electoral centres as another group of trump supporters labelling themselves as 'challengers' descended upon a counting centre in Detroit demanding to supervise and scrutinised the count. Biden eventually went on to win Michigan regardless.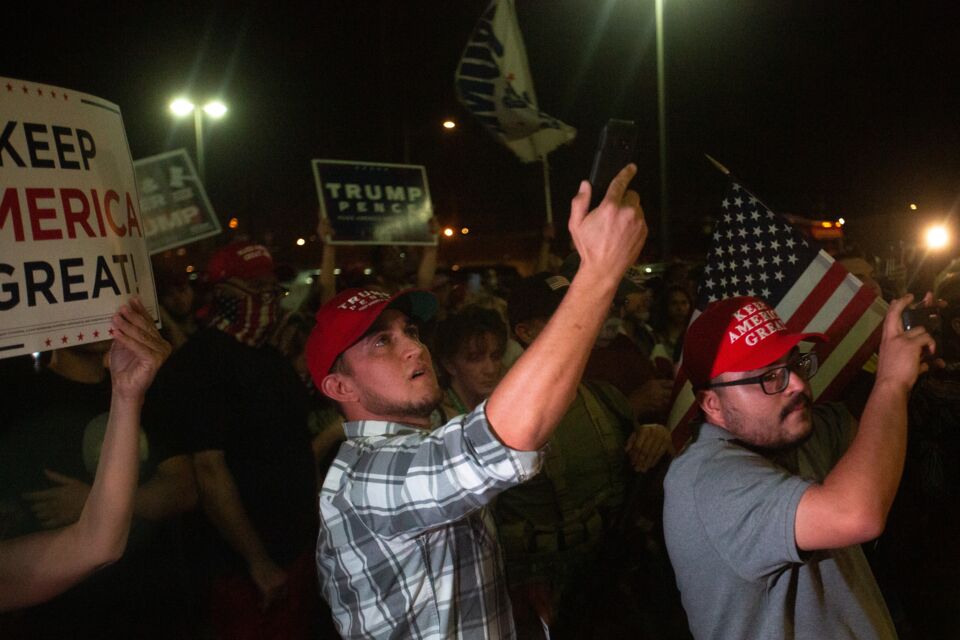 Trump Files Count Lawsuits in Battleground States
The Trump campaign has gone forth and filed lawsuits Michigan and Georgia demanding they have 'meaningful access to numerous counting locations' in order to oversee the votes that had already been counted.
Trump has also demanded a recount in Wisconsin and is already attempting to cast doubt on the legitimacy of the votes counted in Pennsylvania. This comes after Biden won over both Michigan and Wisconsin with votes in Pennsylvania also leaning Democrat.
The current President ranted over Twitter claiming that he had already 'claimed' Pennsylvania, Georgia and North Carolina and could claim Michigan. Despite this, Trump does not have the authority to 'claim' states and the first three mentioned have yet to finish counting their votes.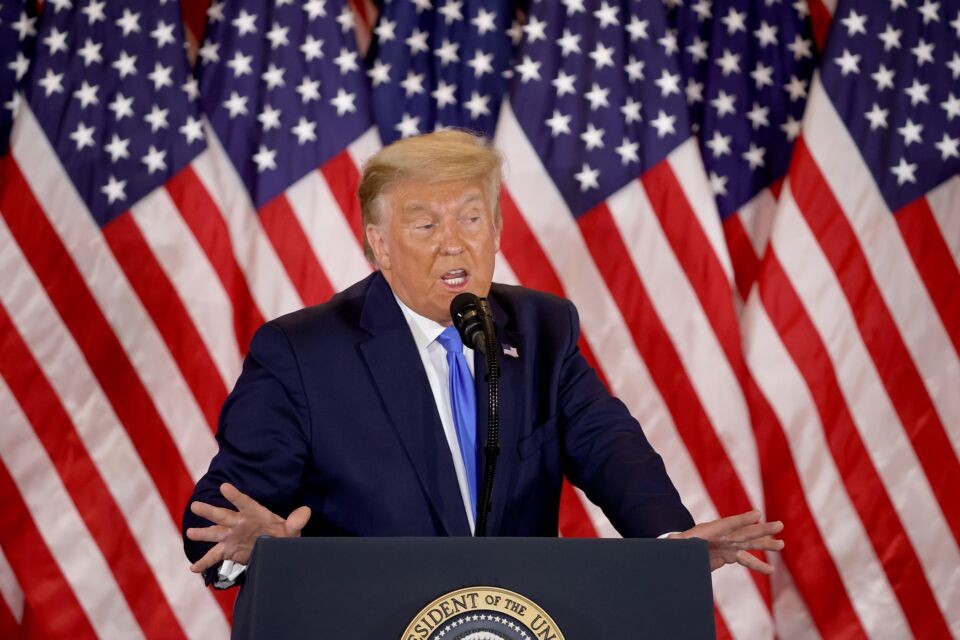 Trump's Son and Lawyer Hit Pennsylvania With Dead Voting Claims
Eric Trump and the President's personal lawyer Rudy Giuliani have been sent to Pennsylvania after the swing state's Republican lead was slipping away.
Trump's son then proceeded to claim that the Democrat party was attempting to cheat to gain more votes while Giuliani spouted absurd and false claims that Pennsylvania is known for casting dead votes. Eric Trump stated:
This is absolute fraud, we've seen it in Philadelphia before, they're trying to make a mockery of the election of this country
And Then There Was This Guy…