England has made great strides in its vaccination rollout. With herd immunity said to have been reached this week, the easing of lockdown measures, and the first dose of Moderna being administered, the country has some more good news: those aged 45 and older are now being invited for their jabs.
NHS app crashes after new vaccine invitations
Health Secretary Matt Hancock confirmed that the vaccines are now open to those 45 and older. Invitations will then be extended down to those 40 and up 'in line with supplies.'
Those invited to receive their vaccines were instructed to book their appointments on the NHS website. However, the massive surge in eager vaccine recipients caused the site to crash early Tuesday morning, a notice on the NHS website read:
The NHS website is currently experiencing technical difficulties. We are working to resolve these issues. Thank you for your patience.
Others waiting to book their appointments were met with an online queue due to heightened traffic:
You are in a queue. Lots of people trying to book an appointment.
The website was fixed a little after nine in the morning, allowing English residents to sign up for their jabs without hassle.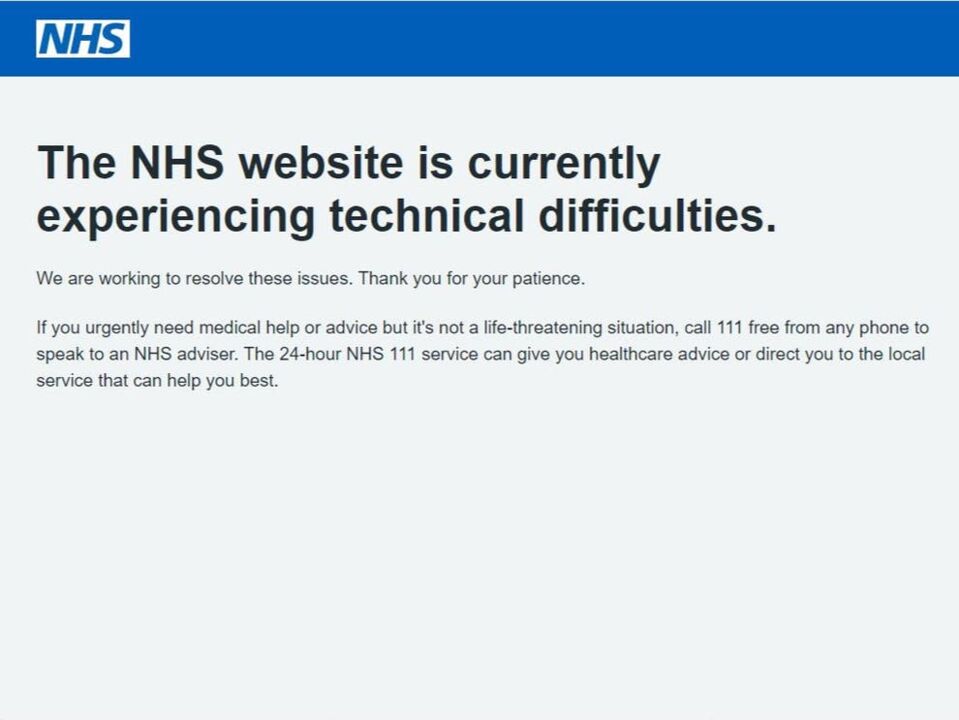 Vaccine rollout reaches the second phase
Those over 50 were invited to have their first COVID jabs ahead of schedule, meaning the UK has now entered the second phase of their vaccine plan: offering vaccines to those under 50.
Following advice from the Joint Committee of Vaccination and Immunisation (JCVI), vaccination rollouts for the under 50s will continue to descend through the age groups, with those over 18 being the last to have their jabs. Hailing the significant step, Prime Minister Boris Johnson noted that the country is well on their way to reaching its vaccine goal:
More than 32 million people have been given the precious protection vaccines provide against Covid-19. We will now move forward with completing essential second doses and making progress towards our target of offering all adults a vaccine by the end of July.
According to recent figures, over 32 million residents have now had their first dose, with 7.6 million more having now completed both doses. However, due to issues arising with the Oxford/AstraZeneca vaccine and the delay on the Janssen shipment, the rest of the rollout will be 'subject to supply.'
JCVI member Professor Brown noted that there would also be a growing need to mix and match vaccines in the coming years. He revealed to BBC News:
It's practically going to have to be that way because, once you've completed a course of, say, the Moderna or Pfizer or the AstraZeneca with two doses, in the future it's going to be quite difficult to guarantee you get the same type of vaccine again. So there will be a mix-and-match occurring just by the sort of practicalities of doing a third or fourth vaccination over the next few years.