Paultons Park will officially become the home to the UK's only free spinning rollercoaster as it opens its doors to the public on April 12. The theme park will also be seeing some exciting new additions for thrill-seekers and younger amusement park goers as well.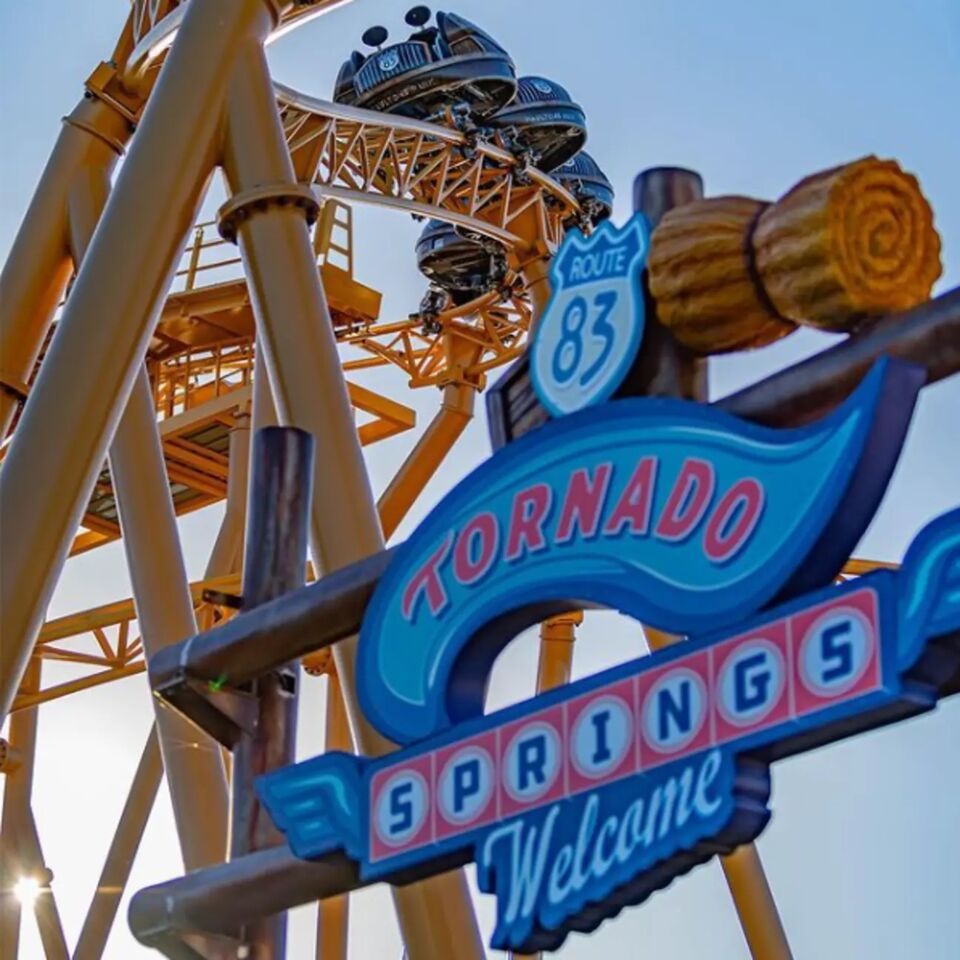 £12 millions to build new area
The Hampshire-located theme park will introduce the public to a brand new area called Tornado Springs which cost £12 million to build and will be the location housing eight new rides and attractions.
The theme of the new area is centred on 1950s desert town in the US and one of the new attractions will be a swing ride that will lift people 25 meters above the ground.
What are some of the rides we can expect?
Another one of the new rides, and perhaps the most anticipated one, is called the Storm Chaser, which will be a first of its kind in the UK, with the capacity of free-spinning at heights surpassing 20 meters while twirling rider goers in their carriages.
The Cyclonator, on the other hand, is a gyro swing pendulum ride that will surely make your heart drop a few times. James Mancey, Operations Director at Paultons Park said:
We're incredibly excited to open the gates and fire up our new rides for guests to enjoy this April. We've worked hard to make Tornado Springs the highest-quality, fully immersive family experience on offer in the UK. The opening of our new attraction, imagined entirely by our team, is a landmark moment in the evolution of Paultons Park
And added:
We've really focussed on the detailing in the new area and have added some special touches to Tornado Springs to give it extra wow-factor and to exceed even the wildest of expectations. I have no doubt that Tornado Springs will be the most popular and in-demand attraction at Paultons this year as parents look for exciting new adventures to share with their children.
If you're a thrill seeker and want to experience the first ever free spinning rollercoaster here in the UK know that tickets will start from £35.75 or you can also opt for family tickets for larger groups starting from £104.75.
And due to COVID-19 restrictions, you must book ahead of time as the park will be operating at a reduced capacity so as to respect social distancing measures.