Current NHS data shows that coronavirus cases have been rapidly increasing in the North of England as well as in the Midlands.
Major cities and towns across Britain have seen surges in coronavirus cases with Birmingham and Bolton in Greater Manchester seeing worrying spikes. Bolton has even seen a doubling of cases over the space of a week despite undergoing new restrictions just a fortnight ago.
However, other cities have also seen drastic increases in cases such as Hartlepool, in County Durham which has accumulated an increase of cases almost four times what it was the week before.
In the 24 hours leading up to Sunday, the UK recorded a whole 2,988 new cases of COVID-19 marking the biggest spike since the 23rd of May. The jump from the 1,813 cases on Saturday the 5th comes in spite of complaints that coronavirus tests are becoming harder to access.
Luckily, the death toll has not been rising at the same rate as virus cases. Sunday the 6th of August saw an increase of just two deaths bringing the total to 41,551 over the space of the year.
Since Sunday more than 60 schools have admitted that the sudden surge in cases has caused both students and staff to go back to isolation despite just returning to schools a week ago.
The new spike is also threatening many areas with new lockdown restrictions in order to get the virus under control.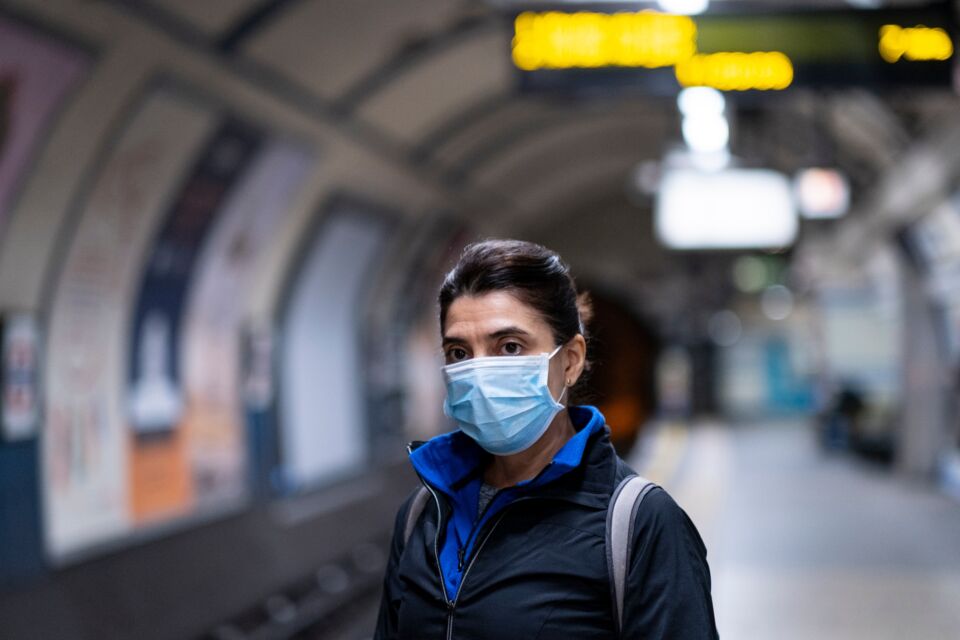 Today's figures show some especially steep spikes
Gateshead, Tyne and Wear have seen a tripling in cases over the last week while Middlesbrough has seen a 91% increase in cases.
Birmingham has also gained 557 new cases over the week bringing the stats to 48.8 cases per 100,000 people as opposed to 24.6 cases which the town was at just a few weeks ago. Solihull has also seen 76 new cases over the space of 7 days. And, while that doesn't seem like a lot, it's 245% more cases then the week prior almost tripling the number of cases.
Cases have been increasing the most in densely populated areas and urban areas with the exception of Oldham which has seen a slight drop overall.
Health Secretary Matt Hancock released a statement that the government had not lost control of the virus and that increases were occurring mostly through 'affluent young people'. He told LBC Radio:
Over the summer we had particular problems in some of the areas that are most deprived. Actually, the recent increase we have seen in the last few days is more broadly spread. It's actually among more affluent younger people where we have seen the rise.
When asked if the government was losing control of the virus Hancock replied:
No, but the whole country needs to following social distancing. We can only do this as a whole society – everybody has a role to play.
Highest rates of infection across the UK
The list states the cases per 100,000 people and the percentage of increase each area has seen over the last week.
Hartlepool: 40.8 per 100,000, a 280% increase.
Gateshead: 45.4 per 100,000, a 241% increase.
Bolton: 114.2 per 100,000, a 135% increase.
Middlesbrough: 43.3 per 100,000, a 91% increase.
Bury: 45.2 per 100,000, a 76% increase.
Birmingham: 48.8 per 100,000, a 74% increase.
Salford: 56.2 per 100,000, a 47% increase.
Bradford: 63.9 per 100,000, a 37% increase
Tameside: 48.4 per 100,000, a 33% increase
Rochdale: 54.5 per 100,000, a 24% increase.
Blackburn: 57.7 per 100,000, a 21% increase.
These figures may seem a little daunting but by practising the right safety procedures such as social distancing and wearing a mask we can all do our part to flatten the curve.