When they embarked on this project back in 1997, Michel and Maryline probably didn't expect they would manage to achieve what they have. These two enthusiasts decided to restore a medieval castle, using the same techniques that were used back in the day! And suffice to say, it hasn't exactly been easy.
A whole industry involved
Over the last twenty years, they have created 55 jobs and around 300,000 visitors have flocked to visit the castle in the town of Treigny in the Bourgogne Franche Comté region of France. And after hearing about how they renovated the castle, we want to pay them a visit as well!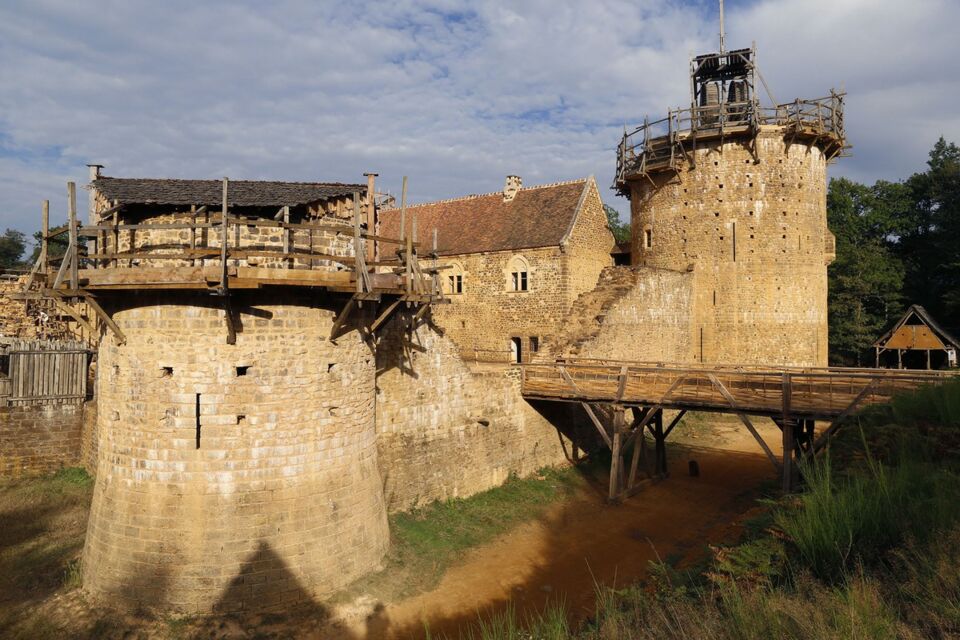 An ongoing project
We have to admit that although they have made some pretty good progress since they started, we will have to wait until 2023 to see the final result! But as time goes on, so do the workers. As you can see on the castle's website:
The fortified settlement, the house and its frames, the bedrooms and the murals, the kitchen and the basement, the shooting rooms and its impressive vaults full of warheads, part of the footbridge… They were all reconstructed under the watchful eyes of the thousands of visitors who have visited this unique place.
But there's still a lot of work left to be done for Michel and Maryline, and we can't wait to see the final result. We just hope it doesn't look like Shrek's castle.
If you pay them a visit, you will be able to take part in workshops they have available (stone cutting, paving), meet the master builder and experience the work of artisans from the Middle Ages as close to reality as possible: blacksmiths, carpenters, loggers… A true day in the life of someone from the Middle Ages!