When taking a metal detector to a pub one might hope to find some old bottle caps, loose change and items previously located in the pockets of those too drunk to stand. But, Luke Mahoney managed to make the discoveryof a lifetime after finding 1000 civil war era silver coins.
Mahoney is no stranger to the metal detector and has taken his precious gadget all around the globe in an effort to locate precious metals. For the last five years, Mahoney lives in his hometown of Lindsey, Suffolk with his wife and kids and has even been running a metal detector store of his own.
Despite travelling around the world in search of goods, Mahoney was shocked to find that his biggest treasure hunt would take place at home... and by that, we mean in the field behind the Lindsey Rose pub.
Luke set out with his mates Dan Hunt and Matt Brown as well as his trusty Minelab Equinox 800 detector, and after getting permission from the pub'sowners they set off to do a little exploration.
A fun afternoon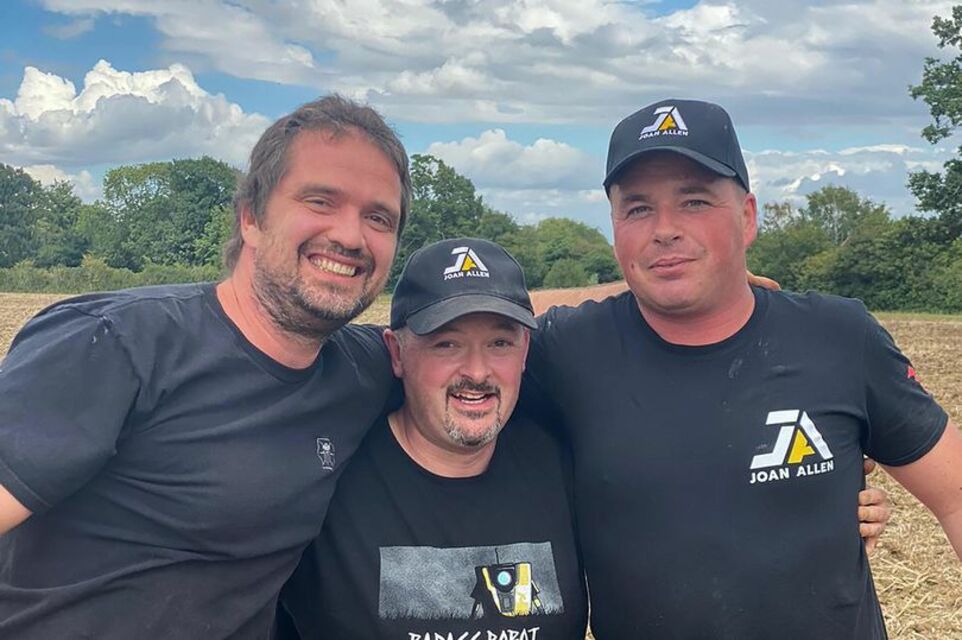 Charlie Buckle, one of the pub's owners claimed was enjoying a Sunday lunch with his family when he received a call from Mahoney telling him to get down to the pub. He stated:
Luke gets quite excited about everything he finds so at first I was like 'yeah ok'. But then he kept ringing and told me I had to come down and see what he had found.
Luke and his friends described that they had been searching the 15-acre area since about 10 am that day:
We went into the field at about ten o'clock. We did some detecting in the morning and found a beautiful gold coin and a little sixpence and then we went and had lunch at the pub. We went back out to the fields and almost immediately I hit this signal and I pulled out this Charles I coin. Then I hit another signal, and another.
Impromptu numismatists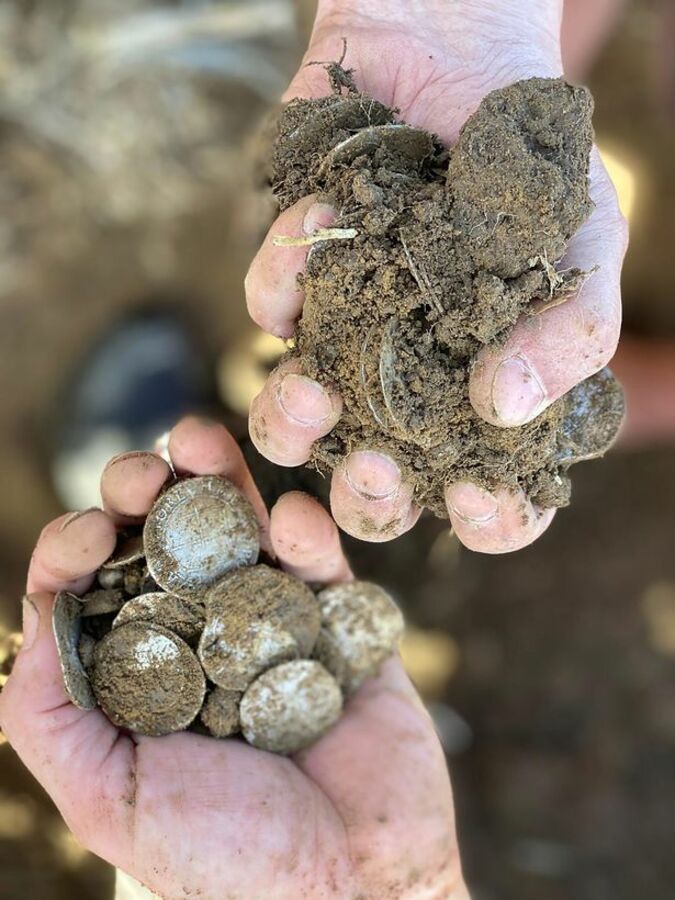 The avid metal dectorist then went onto dig at the spot for ten minutes before uncovering a wealth of old coins. He continued:
That feeling of scraping the dirt away and seeing the coins is indescribable.
Luke managed to dig up 1061 silver coins dating way back to the 15th to 17th centuries. He said that the most popular theory from historians so far is that the coins were buried by a wealthy landowner who was going off to fight in the Civil War.
International coin specialist, Nigel Mills, states that the coins could go for at least £100,000 at auction.
The earliest coin Mahoney discovered dated back to 1573-78 while many others were actually Charles I half crowns dating back from 1641-43.
Luke states that he wouldn't switch up his metal detector for the world and urges any curious minds to get out there and go hunting for treasure:
If you think you have a bit of Indiana Jones in you - you should do it.