This man had been living in an old house in Derinkuyu for years without ever considering that it had always hidden a historic secret.In 1963, the owner decided to do some renovation work and discovered an additional room in the basement.
When he entered this room, the man realised that it was actually the first room leading to an entire village! This date, therefore, marks the discovery of the underground city of Derinkuyu.
Since this day, 8 levels down have been discovered. The higher levels were used as living spaces and bedrooms, whilst the lower levels contained winepresses, a monastery and a church right at the bottom.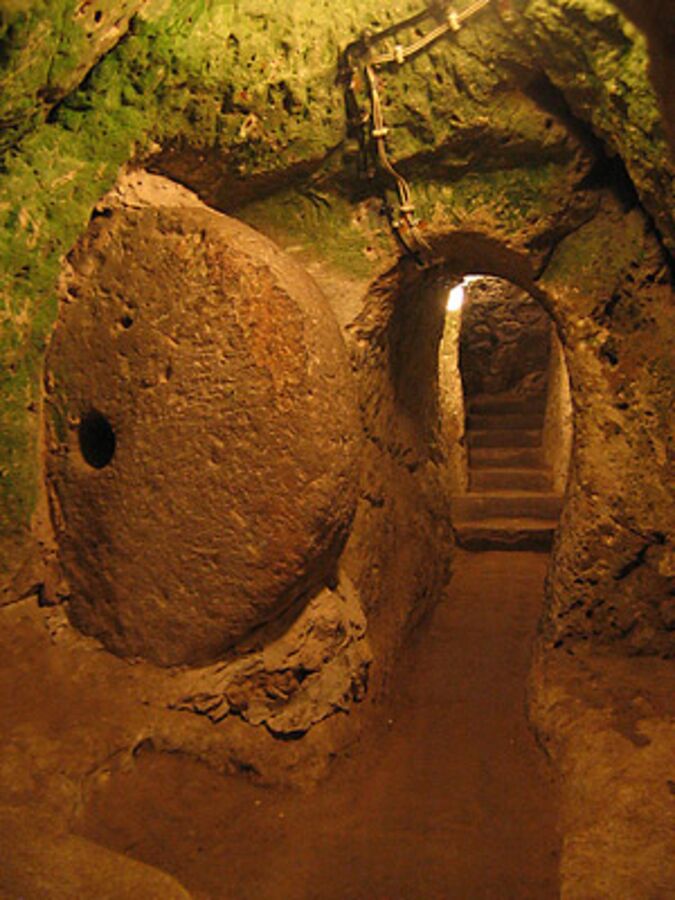 The city was occupied by a population of around 20,000 people according to archaeologists. Underground life demonstrates the ingenuity of their ventilation system since humans and animals managed to live down there without dying from suffocation.
But the 8 levels discovered are just the tip of the iceberg since what has been discovered is only a quarter of what is actually down there!
According to archaeologists, there are about fifty towns and cities like this in the Cappadocia region. Derinkuyu is also connected to the underground city of Kaymakli by a tunnel stretching for 8 kilometres.