Want to Quit Smoking? Have You Tried Quarantining?
According to a survey done in the UK, it's estimated that almost one million people have managed to stop smoking since the outbreak of the COVID-19 coronavirus. If true, this could be the biggest drop in smokers in almost a decade.
The survey was completed by 10,000 individuals and showed that 7.6% of them had stopped smoking between the months of April and June. If these statistics are extrapolated out to estimate the amount of smokers who have quit since the pandemic, the numbers are staggering.
The poll that was conducted by Action on Smoking and Health aka. ASH, found that 40% of its participants who quit stated that they quit as a direct result of the ongoing pandemic. Undoubtedly due to the idea that smokers could be at greater risk of developing severe symptoms if they were to contract the virus.
In addition to that, it seems that a large number of those who quit smoking are young people, much better to do so sooner rather than later. 17 percent of respondents between the ages of 17 and 29 had quit during the ongoing pandemic.
ASH has launched a new campaign in efforts to try to get the public to stop smoking as it's estimated that almost 15% of the adult population in the UK are smokers.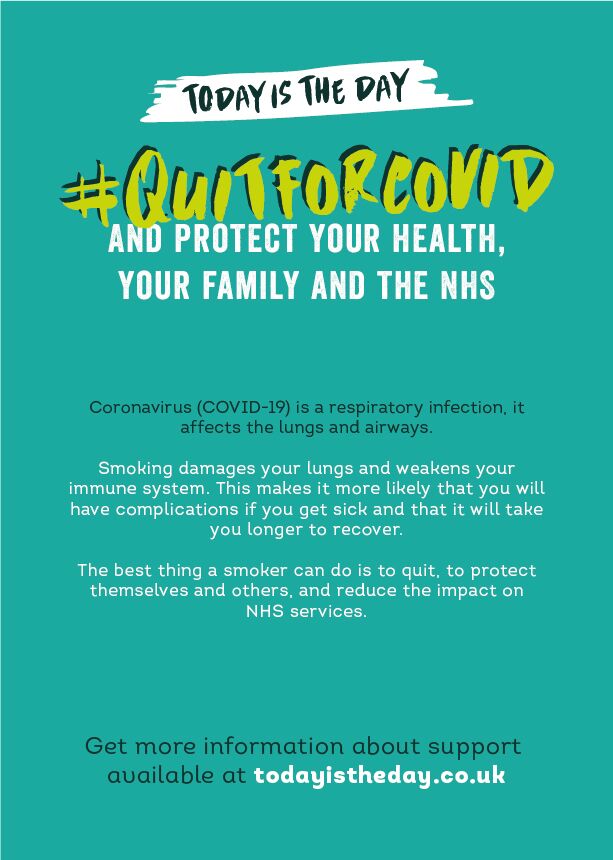 Directory of policy at ASH, Hazel Cheeseman stated:
We don't know for sure why so many people are giving up smoking. But we feel the threat of coronavirus has motivated people to do things to improve their health.
Let's hope that this trend continues!