They Removed A 27 Kg Tumour That Had Been Growing On His Back For 30 Years
He had been trying for years to find a doctor who would end his suffering. The surgery was extremely risky. Finally, he found someone who took pity on his situation.
Warning: the images in the video may shock certain viewers.
This 68-year-old patient only goes by the name: Mr. Tang. He had been living with a tumour for more than 3 decades, and it was gradually growing and spreading on his back.
This cancer patient had been looking for a doctor for years, who would dare to end the torture he had been subjected to for many years. A monstrous tumour had been growing on his back, making his life impossible.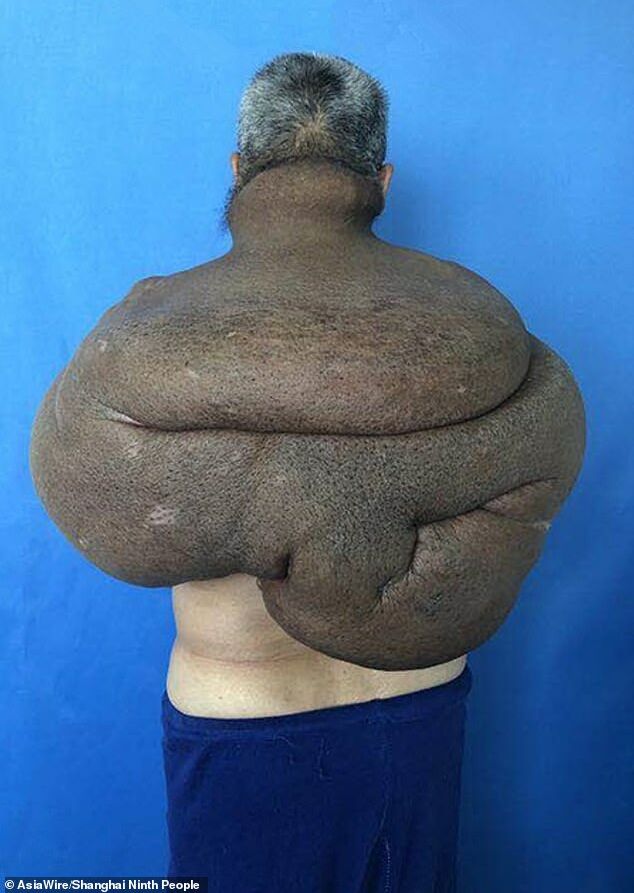 Why did doctors refuse to perform surgery and put an end to his agony? Because of the location of the tumour: 15kg of the tumour protruded from Mr. Tang's back, but so many other kilos had been spreading inside his chest, surrounding vital organs, as well as his spine.
Removing the tumour was a surgical challenge that was likely to end badly. Until he found Dr. Yang and his team, from a well-known clinic in Shanghai.
Watch the video above to see Mr Tang's incredible results.