Pudong International Airport, Shanghai - A clip by YouTube user Fugu M is going viral on social media showing a woman being tackled by the cabin crew.
What happened?
According to passengers, the woman, who has been flying from Bangkok, deliberately coughed on one of the cabin crew members. Fugu M claimed on his YouTube channel that the woman 'went crazy' after she had to wait for hours at the airport. Due to the coronavirus outbreak, the airport had intensified its security screening measures which delayed boarding.
Flight Lieutenant Prathana Pattanasiri, vice president of THAI's aviation safety department, said:
'Thai Airways was informed at Shanghai Airport that there were measures to screen passengers with a history of travelling from risky countries such as Italy, South Korea, Japan and Iran.
'We could not open the doors of the plane until instructed to and health officials came to proceed with checks. Therefore, Thai Airways had to wait for seven hours before officials arrived at the inspection queue.'
The coronavirus, which is believed to have begun in Wuhan, has killed 3,119 people in China and infected over 80,700 people.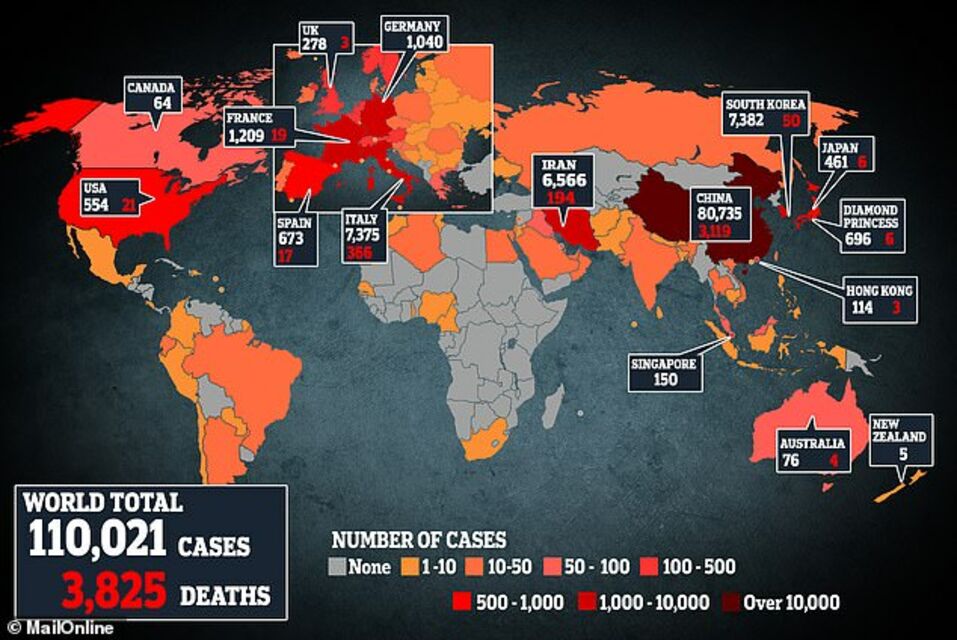 The coronavirus has now spread to 269 countries. Germany has reported two deaths from the virus, with the UK sitting at five. Italy has extended its emergency measures across the entire country and has called for a complete quarantine of the country, even going as far as suspending mortgage payments in midst of the epidemic.
Boris Johnson, on the other hand, has rejected calls for harsher quarantine measures, claiming that the best thing for people to do right now is simply to wash their hands:
'Containment is very unlikely to work on its own and that is why we are making preparations for a move to the delay phase.'