Videos, photos, sex toys... When it comes to masturbation, everyone has their thing. Different strokes for different folks, amirite? But sometimes, people take it a bit too far. Anyone who's seen the first American Pie movie remembers that scene where Jim's father catches him using his mother's freshly baked apple pie to get off. And it appears this very unusual use of the fruit for sexual purposes inspired a few people.
Recently, men have started masturbating with banana peels. To do this, they peel the banana, put the peel in the microwave for a few seconds, then slide their penis inside. Spoiler alert: this is not a good idea.
This trend caught the Sun's attention when it garnered a lot of comments on Reddit. 'This is the closest thing to a blowjob,'said one of the users of the platform, before sharing that he had been doing it for several years already. He is one of many fans of this very strange technique, which also happens to be strongly discouraged by doctors.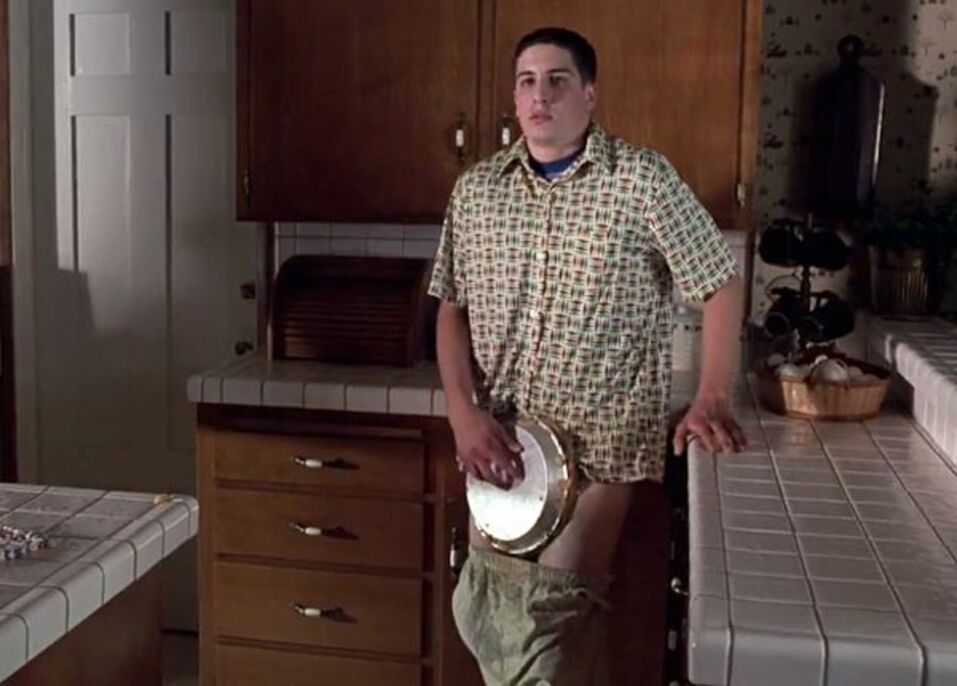 Don't try this at home!
Upon discovering this phenomenon, The Sun interviewed Dr. Diana Gil, who issued a word of warning:
You could develop a rash and sores on the penis which can be painful and might lead to infection. A person with a banana allergy is more likely to be allergic to other substances such as latex or other fruits and vegetables. So if you're allergic to latex condoms you may also be allergic to banana skins.
TL;DR: Masturbatingwith banana peels is not the way to go!
The benefits of doing the deed
Yes, it may not be the best idea to engage in a little bit of self-love with the aid of a banana peel (as if we needed to tell you that), but that isn't to say there aren't perks to masturbation.
In fact, there are tons of benefits, including lowering your chance of developing prostate cancer as well as reducing stress. So you can feel a little less guilty now!