Since its release in 2018, Super Smash Bros. Ultimate has become one of the absolute must-haves on the Nintendo Switch console. Last year, the easy-going fighting game received the prestigious Game Award for Best Fighting Game – having gone up against legendary titles like Mortal Kombat (the 11th instalment) and Dead or Alive 6.
Fighter Pass 2 release date
At the start of the year, plans for the second part of the Fighter Pass bundle were revealed during a Smash Ultimate livestream.
The real excitement began earlier this month when Nintendo amped up the tension by placing physical cards, containing codes for all six new fighters, in the game's official online store. In a stroke of inspiration, they made the cards look like the invitations the characters receive within the game – complete with the signature envelopes.
The cards are due to go on sale on March 23rd, which suggests that the first new character will be revealed soon. Yep – just the first: it's expected that the characters will be revealed and released periodically over the next year-and-a-half or so, concluding before the end of 2021.
This means that assuming they're evenly spaced out and that the first one really does appear by the end of March, we should be getting a new character every 4 months or so.
Fighter Pass 2 characters
A question as important as the release date is what will be released. There's plenty of speculation (and wishful thinking) regarding the upcoming characters. All we know for sure so far is that the identities of all six fighters have already been decided – well, that and the fact that we're dying to know what they are.
Including the previous DLC content, there are 82 fighters available in Smash Ultimate already – but there are still plenty more cross-over characters we'd like to see taking on Cloud, Donkey Kong, and Pikachu.
The Japanese publication Inside Games recently conducted a poll, asking more than 3,000 Smash Ultimate players about what character they'd most like to find in the new DLC.
Sora from the Kingdom Hearts series won hands-down, with a total of 290 votes. Rumours that Sora might join the Smash Ultimate line-up have been circulating since last year, so this result is not at all surprising. Reportedly, there's one potential complication that could take Sora out of the running: Kingdom Hearts is owned by Disney, and Disney's not exactly known for its willingness to share the rights to just about anything. But there's no solid evidence that Sora is not one of the new additions, so fingers crossed!
Dante from the Devil May Cry series scored 91 votes, putting him in second place. Considering Dante's one of the most iconic badass Japanese hack-n-slash protagonists, we're betting there's a decent chance he made it into the new DLC. There's already a fair number of Capcom characters in Smash Ultimate, so hopefully adding Dante into the mix shouldn't be much of a legal issue.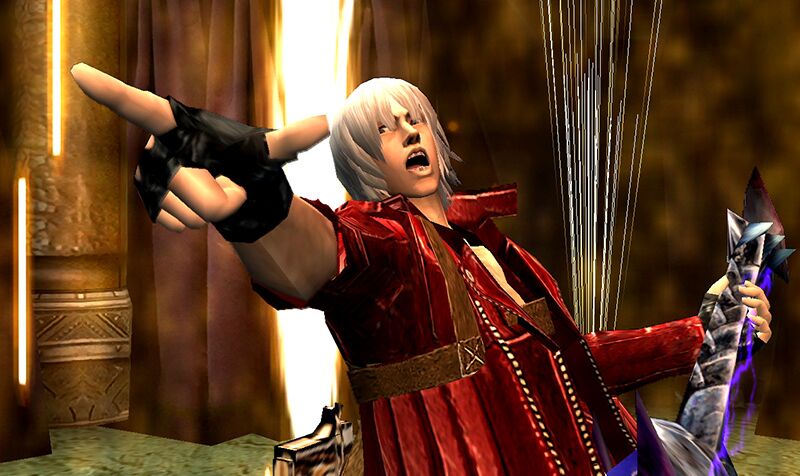 In third place, with 80 votes, is Hunter from the Monster Hunter series – another Capcom character. Airou and Nyantar from Monster Hunter also cropped up in the poll, though neither made it into the top five.
74 votes put Rex from Xenoblade 2 in fourth place, and 2B from Nier Automata came in fifth with 70 votes.
A look at fan favourites beyond the Inside Games' readers shows that the poll's results are pretty much synonymous with overall popular demand. Aside from the five candidates mentioned above, Geno from Super Mario RPG and Master Chieffrom Halo also tend to make many people's lists.
Of course, Nintendo wouldn't have had access to this particular data prior to deciding on what characters to include – polls and speculations began after Fighter Pass 2 was announced, and by then, the line-up had already been set. But the company's bound to have done its own research and come up with much the same results, so hopefully at least some of us will see our Smash Ultimate wishes come true.
The last Smash Ultimate DLC?
Alongside the news of six new characters coming, there is also the not-so-great possibility that this might be the, uh, ultimate DLC.
The series' director Masahiro Sakurai wrote a column for the Japanese gaming magazine Famitsu – parts of which have been translated and posted on Twitter. According to Sakurai, he and Nintendo have no plans of continuing to add content to Smash Ultimate after this DLC.
This being said, die-hard fans of the franchise shouldn't lose heart just yet. We still have until the end of 2021 before all of the Fighter Pass 2 characters have been released – and in this industry, a lot can change in less time than that.