Amazonis making customers one of their most generous offers. Now, with the newestEcho Dot model, customers can get 6 months of Amazon Music Unlimited completely for free.
What is the Echo Dot?
Amazon's Echo Dot is their most popular speaker with Alexa. This sleek and elegant speaker boasts a 'balanced bass' and 'crisp vocals' all while allowing you to voice control both the speaker and your home.
With the Echo Dot, voice control can be used to help you stream musicfrom a number of streaming services such as Amazon Music, Apple Music, Spotify and Deezer as well as helping you listen to podcasts and audiobooks in your home.
You can listen to your top picks in any room of the house with the multi-room music feature and you can even use the Echo Dot to turn on your lights, adjust thermostats and even lock doors (provided you have the compatible devices).
The Echo Dot's Alexa feature works just like any other meaning you can ask your new smart speaker to tell you about the weather, call a friend or even tell you a joke.
And, if you're worried about the level of privacy and security that comes with having a smart home, Amazon's Echo Dot even comes with multiple layers of privacy protection and an on/off switch for their microphone.
The Amazonspeaker usually goes for about £109.93 but right now Amazon is basically giving away their Echo Dot for just £28.99!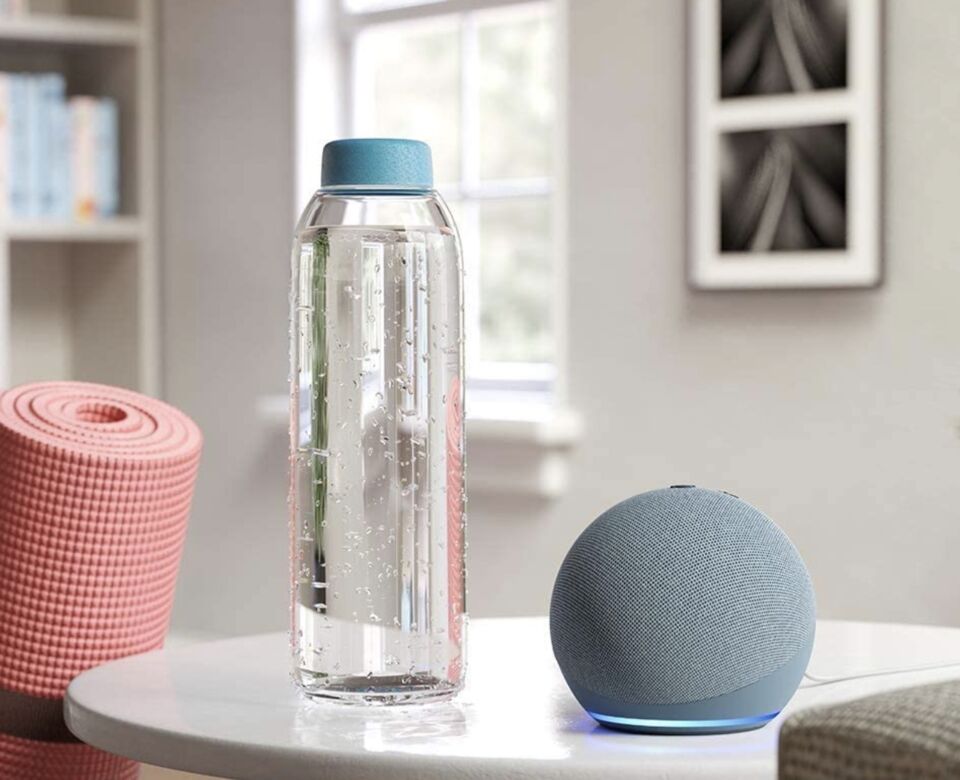 Free Amazon Music Unlimited with the Echo Dot
Now, if all the features of the Echo Dot didn't sound enticing enough on its own, Amazon is now offering six months free of Amazon Music Unlimited if you purchase an Amazon Echo Dot 4th Gen.
The offer is only valid for new members of Amazon Music Unlimited and your subscription will automatically renew afterwards for just £9.99 per month (£7.99 for Prime members) but it is open to cancellation any time.
The offer is only valid for UK residents and is set to end on the 11th of January 2021, until then you can get your Amazon Echo Dot here!
Note: This article includes Amazon affiliate links and Gentside.co.uk may receive a small commission on any purchases made through said links.