Football fans across the world have been making their displeasure heard online about the European Super League, a new breakaway competition that will see 12 of Europe's biggest clubs split from the Champions League.
For about 700 supporters, they took their protest one step further and gathered outside Elland road to denounce the ESL before their club's match against Liverpool, one of the league's founding members.
Hundreds gather to protest
According to the BBC, the demonstration last night occurred around the Billy Bremmer statue outside the stadium. Passing vehicles honked their horns in support. It ended around the commencement of the match.
The Leeds United Supporters' Trust released a statement about the ESL ahead of the match, saying they were 'disgusted at the actions of six selfish football owners.'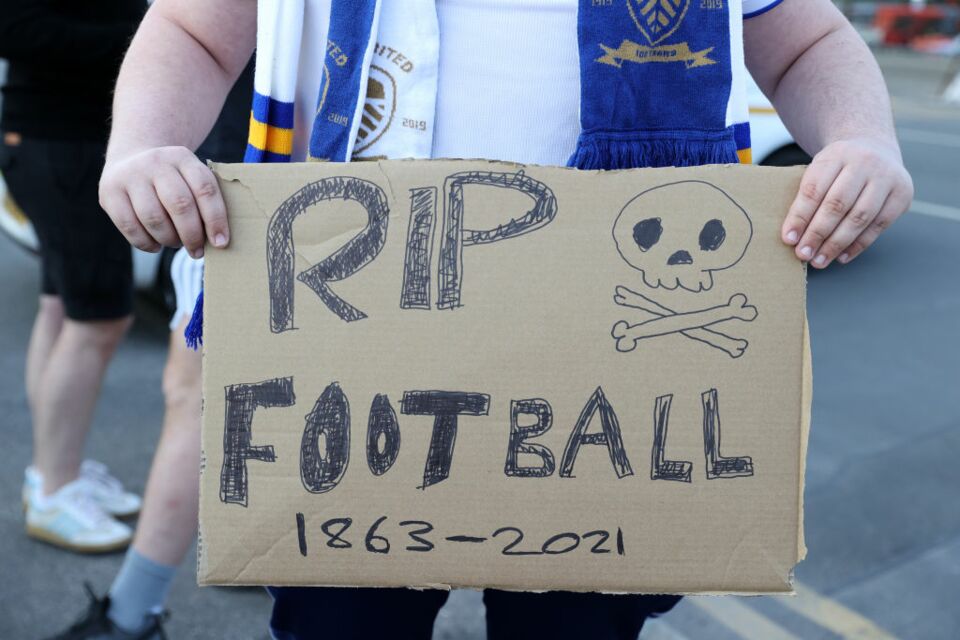 This was in reference to six of the 12 founding members being English Premier League teams, including Arsenal, Chelsea, Liverpool, Manchester City, Manchester United, and Tottenham.
Graham Hyde, a member of the trust, gave a speech to the crowd, telling fans that the game is shifting from being about the fans to being primarily about money.
He continued:
This feels like a cataclysmic shift. Now is the time to draw a line in the stand and say 'enough is enough.'
The 12, soon-to-be, 15 founding member clubs would have guaranteed spots in the ESL each year, thus ensuring a claim in the revenue pool.
Managers and players react
Players from Leeds United joined in on the protests, as they wore t-shirts in their pre-match warmups that read, 'Football is for the fans. Earn it.'
Jurgen Klopp, the manager of Liverpool, and James Milner, one of its longtime players, both said they oppose their club's involvement in the ESL and hope it doesn't happen.
Klopp, who only learned of the league on Sunday, poured water on rumours he would resign, and said that he would try to 'sort it somehow' with the owners privately.
The German was critical, however, of the protests from pundits, media, and fans being directed towards the team itself.
He said:
The team has nothing to do with it and I have not really anything to do with it but people treat us like we do. Leeds supporters came here today before the game and were shouting at us.