The English cricket all-rounder Ben Stokes posted his injured index finger wrapped around his bat on Instagram, two days after the Ashes line-up was announced by coach Chris Silverwood. Stokes could finally grip his bat after a gruesome injury last April.
Ben Stokes stoked his fans
The Man of the Match of the 2019 Cricket World Cup had his finger fractured while playing in the Indian Premier League last April. His injury has prevented him from playing since then. During his six-month hiatus, the all-rounder has decided to focus on nursing back his physical heath and 'prioritise his mental wellbeing.'
Nevertheless, Ben Stokes took to Instagram earlier this week to tease his fans about a possible come-back.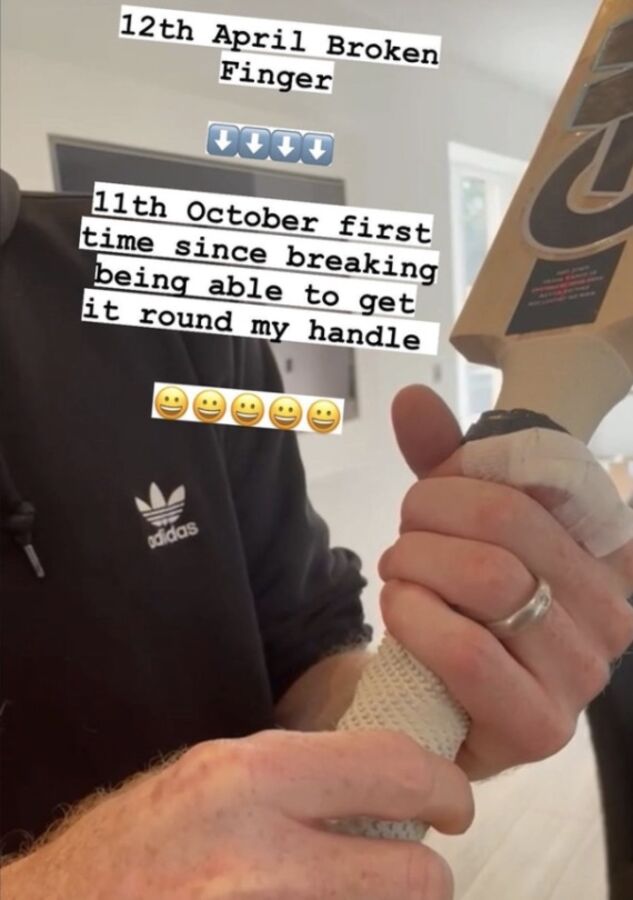 Last week, Stokes underwent a successful surgery, which could see him back on the pitch sooner rather than later. The news of his speedy recovery raises hopes of his fans as they envision him being a part of the legendary Ashes Cricket Test series, which will begin in Australia in December.
The Ashes 2021
On Sunday 10 October, the official line-up for the English cricket team was announced and, as to be expected, Ben Stokes wasn't on the roster. While disclosing the 17-player list, coach Silverwood did not want to indulge in the speculations of the return of Stokes.
Fans are eagerly awaiting the return of the Ashes, as it was cancelled last year due to COVID. Now, more than ever, it is England's time to bring back the 'ashes.' Even though it will be a challenge with legendary players like Jofra Archer and Olly Stone injured, as well as quarantine restrictions imposed on the England touring party, Silverwood and the squad are certain of a good game.