People everywhere are celebrating Seth Rogen at the moment as his recent Instagrampost has been making the rounds online. The actor posted his support of the current protests and the Black Lives Matter movement which resulted in backlash from some of his followers. But, being the brash genius he is, Seth had the perfect way to shut them down.
The 38-year-old shared a post stating:
If this is a remotely controversial statement to you, feel free to unfollow me.
While the message was liked by over 600,000 people those who did not agree did not go quietly. One commenter stated:
#alllivesmatter. People making this only about blacks. When its about all races of color. Why do all these brutality videos only show the end? They don't show wtf these people where doing to get in trouble in the first place.
Rogan had a short and sweet point for the man who will have to forever live with the fact that a perfectly good celebrity thinks he's the scum of the Earth:
@oocp408 F***k off. You don't deserve my movies anymore. Stop watching my s***t.
This uneducated man wasn't the only one to suffer from the power of Rogen's harsh words: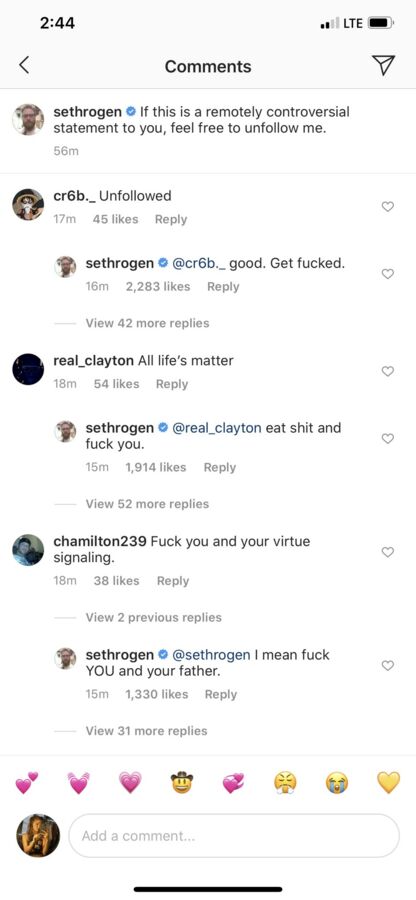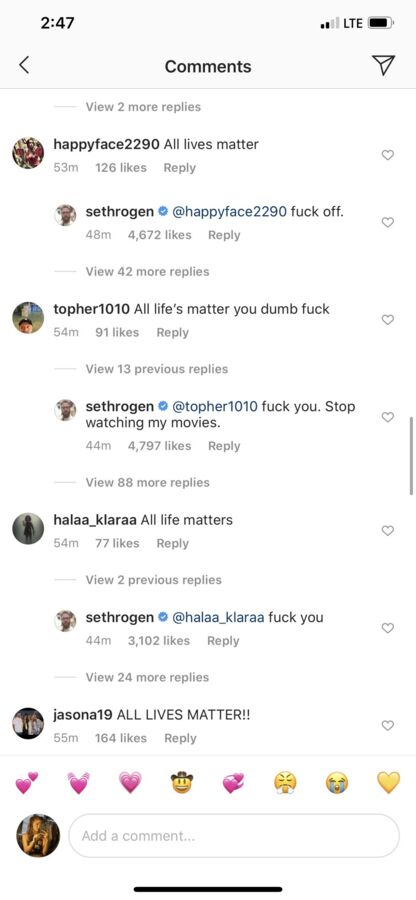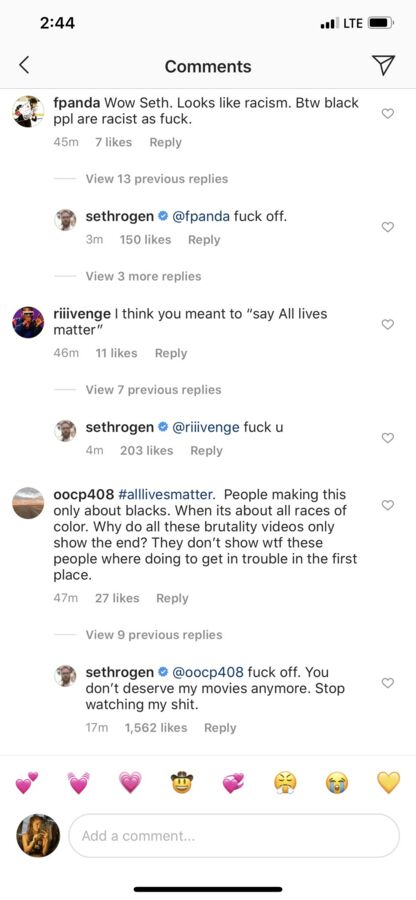 In case his unwanted followers hadn't quite gotten the message his responses went viral receiving a lot of praise on Twitter, one viewer commented:
Spent the last 15 minutes watching Seth Rogen actively reply to his BLM post telling racists to f**k off and I hope this man is having an amazing day.
Another stated:
Yo! @Sethrogen is now and forever will be the homie in my head… for life.