Don't call him Lewis Hamilton anymore! Seven-time Formula 1 world champion, the Briton will soon be called Sir Lewis Hamilton-Larbalestier. To the surprise of everyone at the 2022 World Expo in Dubai, the driver announced he wanted to incorporate his mother's maiden name into his name.
The reason for Lewis Hamilton's new name
Hamilton said:
I am really proud of my family's name. My mum's name is Larbalestier and I am just about to put that in my name. I don't really fully understand the whole idea that when people get married the woman loses her name. And I really want my mum's name to continue on with the Hamilton name.
With his parents divorcing when he was only 2 years old, Lewis Hamilton lived with his mother until he was 12 years old. Very discreet when it comes to the media, the mother of the Mercedes team member remains an important figure in her son's life. For example, she attended his ennoblement ceremony in December 2021 at Windsor Castle.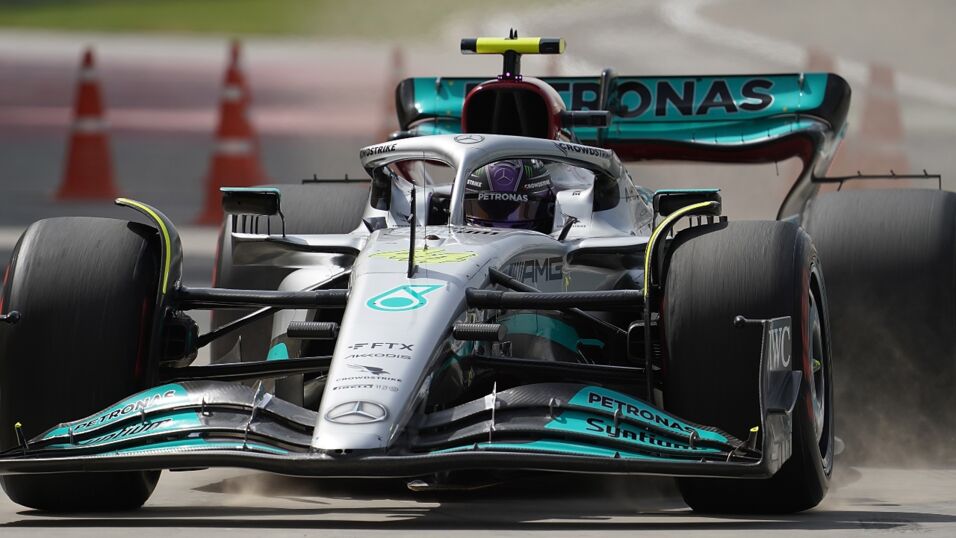 Read more:
⋙ Windsor Castle: F1 Racer Lewis Hamilton knighted today
⋙ Romain Grosjean miraculously survives after one of F1's biggest crashes (VIDEO)
⋙ Former Australian supercar racer admits making $500,000 in just one month through OnlyFans
A change not yet implemented
While Hamilton has officially applied to change his name, it will not be effective for the start of the new Formula 1 season this weekend at the Bahrain Grand Prix. About to face a pivotal year after losing the title of world champion to Max Verstappen, he said the name change will occur 'Hopefully soon. We are working on it.'
But for the moment, the record holder for the most wins in F1 is not entirely confident about the performance of his car during pre-season tests. After the final round of testing on Sunday, he said:
It is too early to have those kind of thoughts about the world championship, but at the moment I don't think we will be competing for wins. There is potential within our car to get us there. We've just got to learn to be able to extract it and fix some of the problems, which is what we're working on.