What's better than one billionaire? Two… Specially if they're from the same hue as you
This popular line from Jay-Z's song 'Family Feud' reflects the opulence that Jay-Z and his wife Beyoncé exude.
Hip-Hop power couple
The Hip-Hop power couple were recently unveiled as the new faces of leading jewellery brand, Tiffany & Co.
In the campaign titled 'ABOUT LOVE,' we see Jay-Z reclining in a mahogany seat, donning a quite expensive looking black tux with a bow and black Italian corporate shoes. His pose is reminiscent of a billionaire who admires and acquires a lot of art, as there are actually two works of art beside him. One is a rare painting originally done by Jean-Michael Basquiat called 'Equals Pi' and the other is the stunning living breathing masterpiece that is Beyoncé.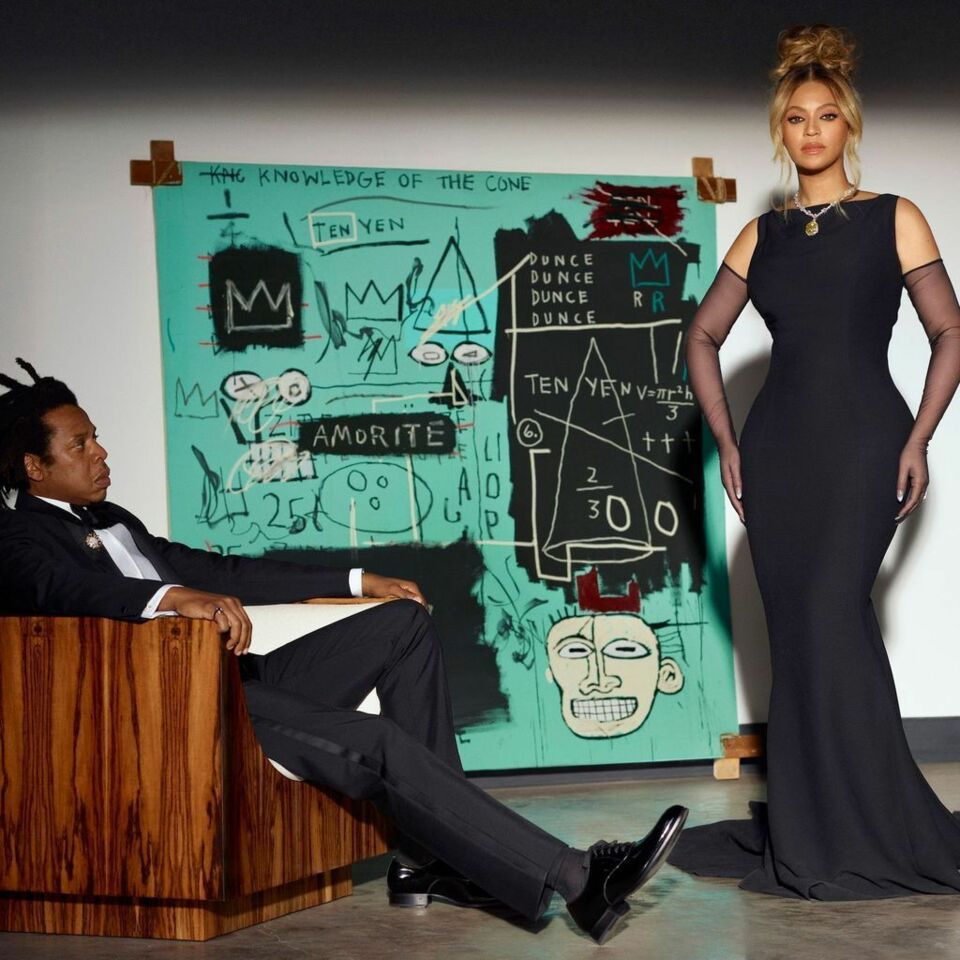 Beyoncé is seen wearing the iconic Tiffany Yellow Diamond, a 128.54 carat stone that was first discovered in a South African colonial mine over 140 years ago by the brand's founder. Ironically, Beyoncé is the first black woman to ever wear the piece.
Alexandre Arnault, executive vice president of the brand, who is the son of one of the world's richest men, LVMH CEO Bernard Arnault, says the couple are 'the epitome of the modern love story.'
He said in a statement:
As a brand that has always stood for love, strength and self-expression, we could not think of a more iconic couple that better represents Tiffany's values.
First rap billionaire
Forbes reports that Jay-Z was crowned Hip Hop's first billionaire in 2019, with his estimated net worth to be around 1.4 billion dollars. The 51-year-old rapper has several brands affiliated with his name, and he also sits on the board of several companies like Tidal, Roc Nation, Square etc. King Hov as he is fondly called in rap circles also owns the Armand de Brignac champagne and D'Ussé cognac brands. This man literally has businesses in areas that extend from music to real estate and art collection.