Is the French president Emmanuel Macron a spendthrift? It seems like it, according to an investigation led by Complément d'Enquête, broadcast on television Thursday 3 February.
The documentary reveals that Brigitte Macron's husband likes to dine in good company, often inviting Head of States and even celebrities to break bread with him.
120,000 euros in eight months
When Emmanuel Macron was Minister of Economy and Industry in 2014, it would seem as though the now President liked to wine and dine in style. In just eight months, he spent €120,000 (£100,000) on dining expenses.
Journalist Frédéric Says provides some details:
Each minister invites whoever he wants and no one checks whether the guests are directly related to the minister's duties. But when you have a minister of the economy who receives actors, singers, authors, etc., is it a direct link with the activity of the minister of the economy? It is in any case a grey area.
Of course, we all remember when Macron invited the Biebers to the Élysée Palace.
Of course, we won't forget either how much Macron loved spending time with the French national team.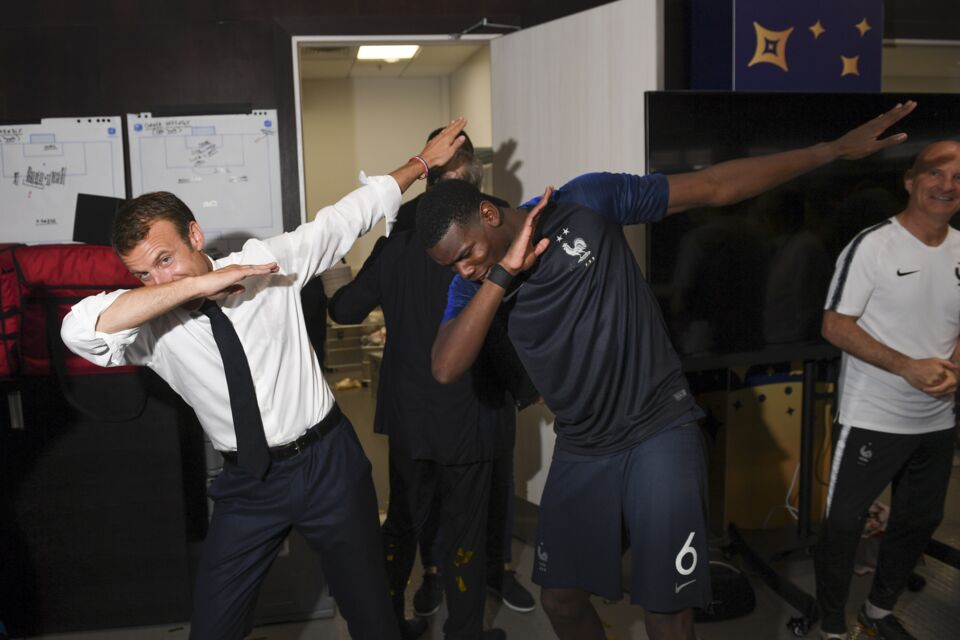 Expenses assumed
At the time, when Emmanuel Macron was asked about these expenses, he assumed and deemed them 'totally legal.'
During the eight months that I was in office during 2016 at Bercy, I consumed 80% of the credits that were allocated to me.
I was an active minister.
Cheers, Macron!