Emily Ratajkowski is fearless!
Since she made a name for herself starring in Robin Thicke's 'Blurred Lines' video, she has become one of the top models to follow, both for her sharp looks and her sexier side.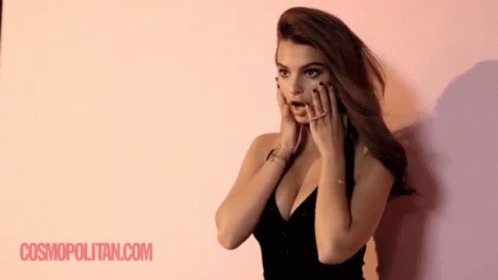 The 27-year-old woman regularly shows off her dreamy figure by publishing daring photos, sometimes on her own Instagram account (@emrata) and sometimes on that of her underwear/homewear brand 'Inamorata.' Recently, she also posed to highlight one of her latest creations: an almost invisible swimsuit made of only a small piece of triangular fabric placed above her buttocks.
This time, the model dared to wear a bikini in the city. In this photo published on Thursday, September 5th, Emrata can be seen dressed in a black jacket/trousers set and a white bikini top tied above her belly.
For the caption of her post the Californian model wrote: 'Kicked off fashion week in @inamoratawoman, of course.' She had therefore chosen this look, which was halfway between office and beach outfit, to honour the beginning of fashion week.
Liked more than 700,000 times in just 15 hours, the post was a real hit. Her 24 million followers were stunned by the beauty and confidence radiated in these photos: 'Wow,' 'So beautiful,' 'A perfect look for when you have a business meeting in the morning and you're going to the beach in the afternoon,' can all be read in the comments.