We did not choose to become robots. There was an accident in the studio. When we came to, we were robots.
This is what Thomas Bangalter likes to say to explain the outfit he wears along with his lifelong friend Guy-Manuel de Homem-Christo. But the two men, who announced their split on Monday, February 22, 2021, were not always made of metal. Have you always wondered who are they really? Gentside answers all your questions.
Two men who met very early
You may know, the band 'Daft Punk' was formed in 1993 and released their first album in 1997. But the duo actually took shape much earlier. Thomas Bangalter and Guy-Manuel de Homem-Christo met at the Carnot middle school in the 17th district of Paris, when they were only twelve years old. They founded a first band named Darlin' in 1992 with Laurent Brancowitz, who later became guitarist of the band Phoenix... just like that.
The name of their first album as 'Daft Punk' is not random. Because it is outside of class time, when meeting at Thomas' house, that they composed this first album. It is on this album that you can find the famous 'Around the world.' It's a piece that you likely know very well, especially since the words are repeated 144 times exactly in the song.
Pictures of them without a helmet are very rare
Since September 9, 1999, at 9:09 am, it became almost impossible to meet the two men without their unusual outfits. A date which is a reference to one of their titles: Revolution 909. But a few times in their careers, paparazzi did manage to catch a snapshot of them without a helmet. This was the case for example in 2014, at Los Angeles airport, and at Roissy-Charles de Gaulle in Paris, after the Grammy Awards, as reported by TMZ at the time. They are the two men with caps on.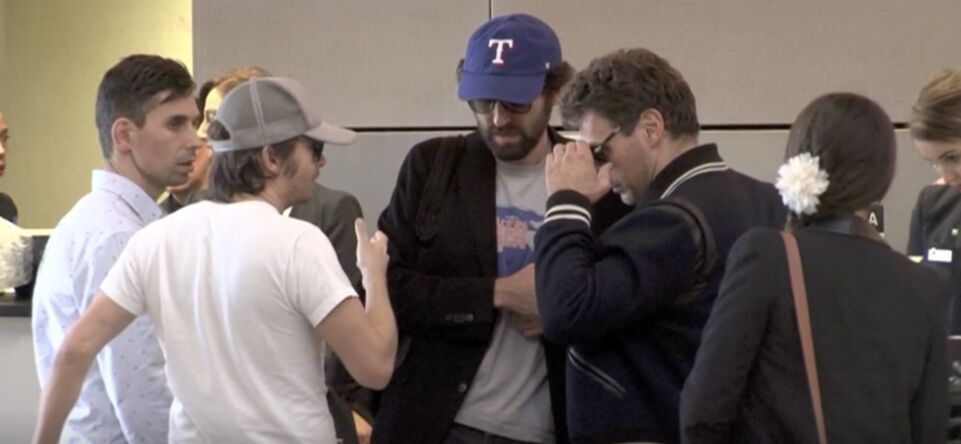 Otherwise, you have to dive into the archives to rediscover their faces, often adolescent in most of the pictures. This is the case in this interview in 1995, even before the release of their first album.
One of them was born in the musical world
Guy-Manuel de Homem-Christo is the more mysterious of the two about his past. And with good reason. He is the great-grandson of Franciso Manuel Homem Cristo Filho, a writer and fervent defender of Italian fascism, but also the great-great-grandson of Francisco Manuel Homem Cristo, close to the Portuguese dictator Salazar.
For his part, Thomas Bangalter had fate map his path in this business. His mother, Thérèse Thoreux, is a choreographer and his father, Daniel Bangalter better known as Daniel Vangarde, is a songwriter and producer. His label Zagora has produced big names including the band Ottawan and their hit D.I.S.C.O. but also the Gibson Brothers and the Guianan band La Compagnie créole. Two completely different stories that led to the creation of one of the greatest bands of this century.