The show has yet to air and tensions are already at an all-time high between the judges, according to inside sources.
A cheeky jab
As it turns out, Cowell thought it would be a good idea to make a shady remark about fellow judge Amanda Holden's supposed interest in sadomasochistic practices in the bedroom. In the show's latest rounds of auditions, currently being held at the London Palladium, one audience member recounts the moment Holden retaliated after the cheeky jab Cowell threw her way.
According to the spectator, an escapologist attempted to break out of chains to escape a water tank. At the sight of the props, Cowell was prompted to imply that Holden was into S&M.
Allegedly, Cowell said: 'That looks like Amanda's bedroom.' To which judge David Walliams replied: 'How do you know?' Following this exchange, audience members say that Holden whacked Cowell's arm and shouted: 'Shut up.'
Read also:
⋙ Simon Cowell Hits Back At Trolls Mocking His Face At BGT Auditions
⋙ Britain's Got Talent: This is why no one else will receive a golden buzzer
⋙ Britain's Got Talent 2022: Here's everything we know so far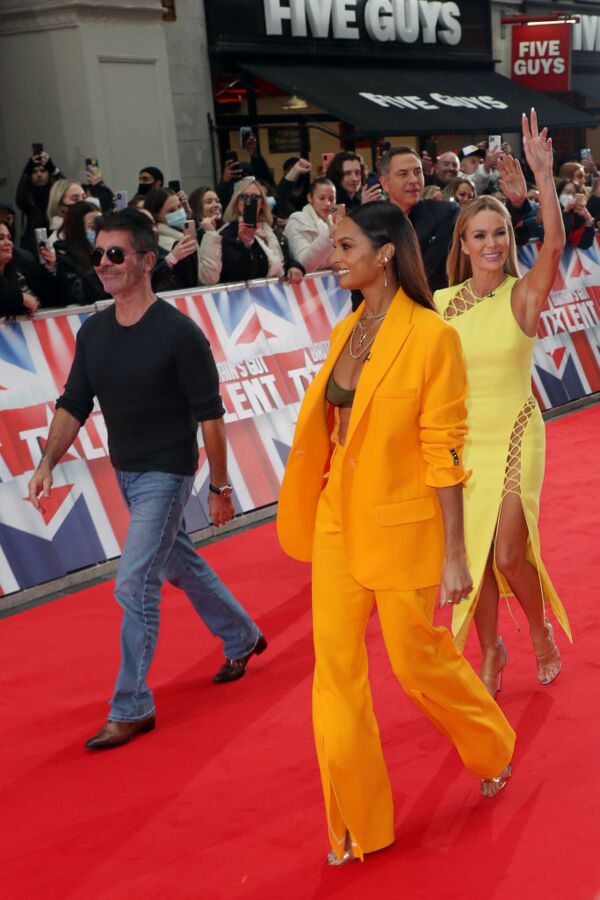 A visibly annoyed Amanda Holden
Viewers claim that the visibly ticked off Amanda remained annoyed for the rest of the auditions that day, with one of them saying:
Amanda was furious with Simon. She whacked him on the arm and you could see her telling him to 'shut up'. It was so awkward. She really wasn't happy and seemed pretty grumpy for the rest of the session.
It is unsure whether this specific scene will make the final cut or not. But one thing we can be certain of is, judging by past seasons of the show, many heated arguments are to be had between our judges. With almost a two-year hiatus in light of the pandemic, we're guessing they must be itching to provide some very memorable moments this year.