Rolls-Royce have created what is being reported as the most expensive car in existence and—apparently—its owners are none other than Jay and Bey.
A one-of-a-kind car
With a power couple of their caliber and status, it's no surprise that they could very well be the owners of the world's most expensive car, but as of now, no confirmation has been given by either of the two. However, fans have pieced together some clues that have led them to believe that they are in fact the proud owners of the one-of-a-kind Rolls-Royce.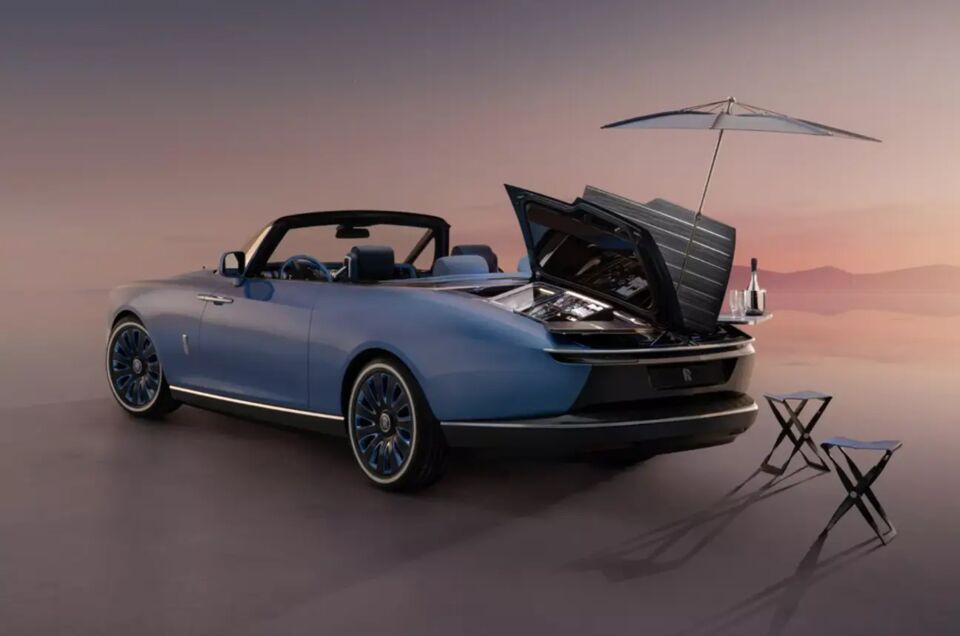 The ultimate luxury vehicle in question is said to be a custom-made bespoke Boat Tail convertible featuring a rear deck containing a picnic set complete with refrigerator that houses vintage Armand de Brignac champagne.
How much does it cost?
And how much is the world's most expensive car setting back the power couple? According to Torsten Müller-Ötvös, CEO of Rolls- Royce Motor Cars, the oceanic blue automobile is worth a whopping $28 million and explained that:
Boat Tail is our most ambitious project yet. Coachbuild, in collaboration with its clients, has ignored all preconceived notions of possibility and set a new standard. This is Bespoke at its purest.
The car is said to belong to the couple because the details of it match some of Beyoncé and Jay-Z's favourite things; from the colour (perhaps a nod to Blue Ivy?), to its nautical theme as the couple is known for being lovers of the French Riviera, to the champagne reference as Jay-Z owns half of Armand de Brignac. The Telegraph's Patrick Sawer and Jeremy Taylor said:
It is understood Jay-Z signed the underside of the Rolls-Royce motif on the grille before it was mounted, while Beyoncé did the same beneath the rear badge, with both signing the engine manifold.
Alex Innes, the company's Head of Coachbuild Design, added:
I enjoyed many meetings with the owner and his wife at their home—they were wonderfully welcoming. They like to serve food in the mezze style, so we talked about the sense of hosting and grandeur which had to be part of this car. We road tested with everything on board at 155mph, just to ensure there are no rattles.