Cari McGillivray was calmly driving on a highway along the border between Canada and Alaska. However, she suddenly stopped when she came face to face with two enormous animals.
At first, thetwo bears were standing rather close to each other and looked almost as if they were squaring up to one other while growling. Then, they stood up on their hind legs and started to fight like actual human beings.
The animals ended up giving up after exchanging some quite violent blows. The video ends when one of the bearscrosses the road towards where the woman was filming them from her car.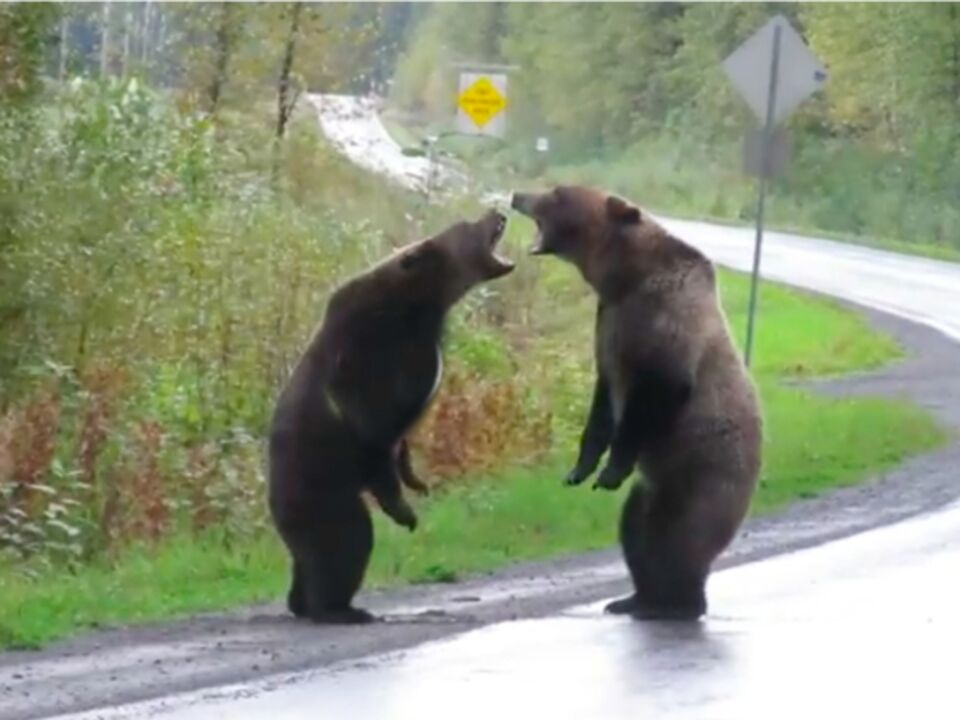 Clearly safe and sound, Cari later decided to share the footage on her Facebook page. She said it was an extraordinarily rare thing to witness, even in an area as remote as this where there are lots of wild animals.
The video quickly went viral and has now been viewed more than 2 million times and shared by around 46,000 people. We'll let you check out the incredible footage above.