One family innocently trying to enjoy a nice holiday dinner got much more than they bargained for when a mass of giant, and completely terrifying, robber crabs completely took over the area.
The scary-looking crabs also known as coconut crabs can grow up to a whopping metre in length and have a strong sense of smell, which is probably why they came to investigate the food. However, like all Australians, this family was not at all fazed by the moochers and nonchalantly went along with their dinner as if giant crustaceans weren't about to fight them for a steak.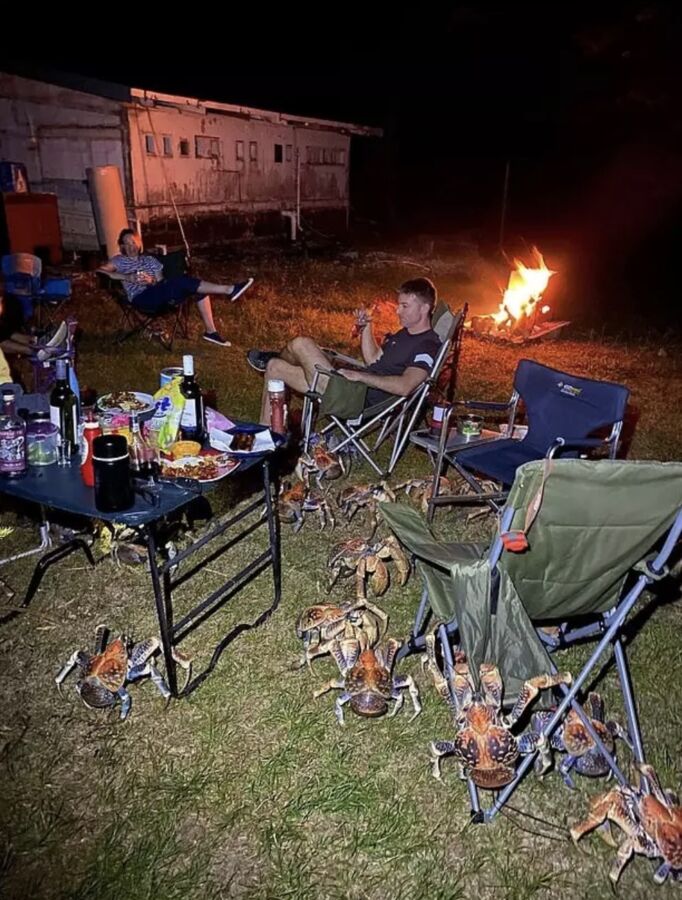 As the name suggests the robber crabs had come to the camp to...well, rob the family. They must have caught a whiff of the delicious barbecue that they were cooking up and decided to drop by for an unexpected visit.
None of the families at the barbecue seemed to be bothered by the crabs and a photo of one of the daughters, Winter McKendrick, shows that the crustaceans looked more like begging puppies than ravaging beasts.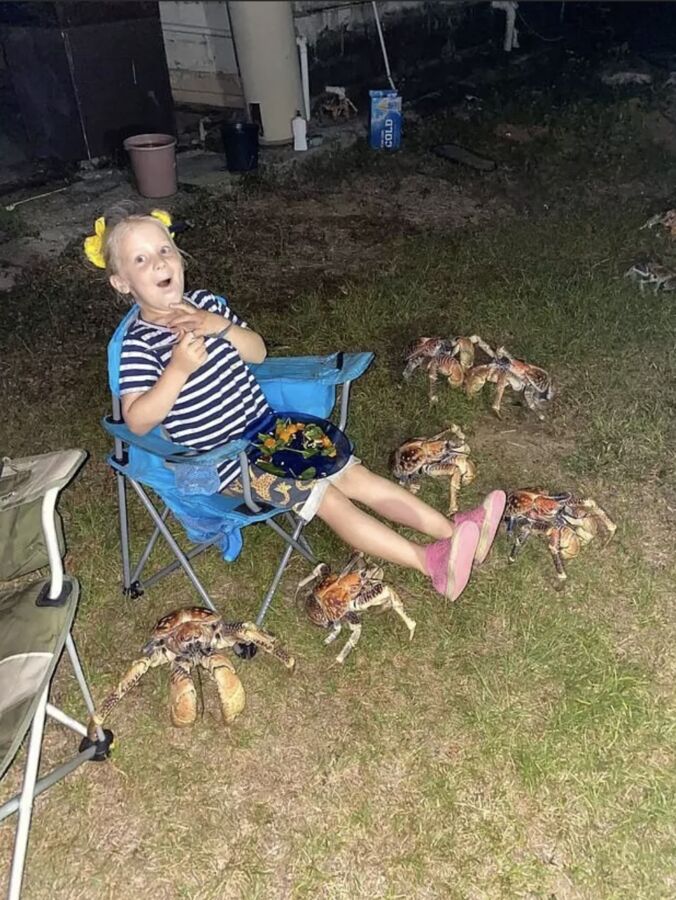 The incredible photos of the ordeal were taken by Amy Luetich, who has lived on the island for a number of years and is no stranger to the coconut crabs, honestly, it wouldn't surprise us if she had even named a few. Amy was camping in the Grant's Well part of the island which is covered in jungle. Amy told the DailyMail Australiathat there were already about 20 crabs under the tree that had started to seed:
But as soon as we started cooking, they swarmed around us. My son counted 52 of them, his job was to pick them up and move them away from where we were eating. He was loving it.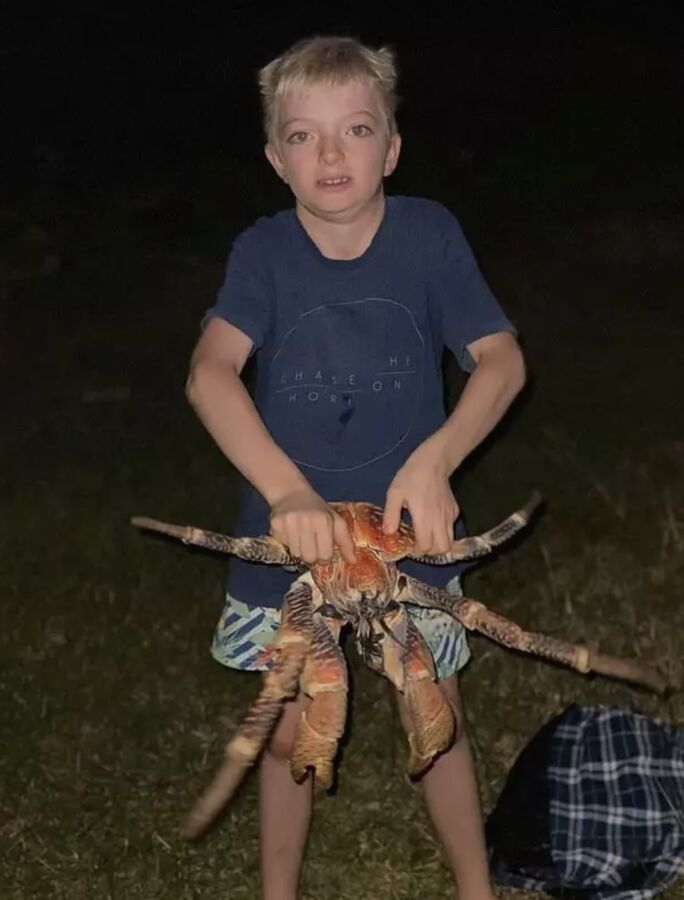 Luetich continued:
Then they started to climb up to the table, and another climbed onto the barbecue. We kept our tents away from where we had eaten, but one of the families said the whole night they could feel one tapping on the outside of their tent.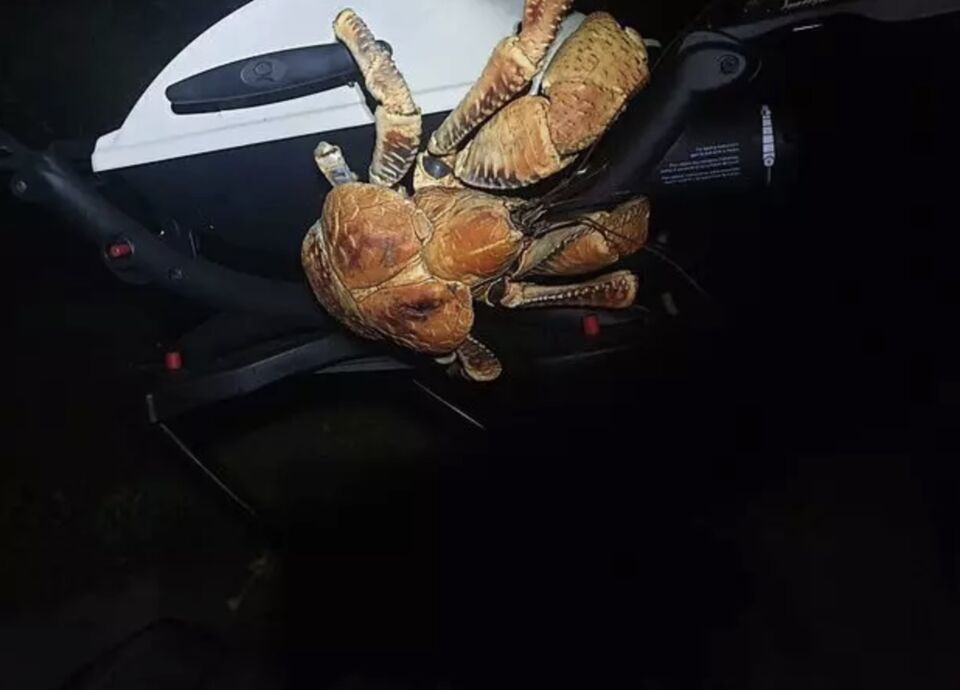 Amy had shared the images to a Christmas Island Facebook page with the caption:
Robber crabs behaving badly! A couple of local Christmas Island families had a few extra mouths to feed at their BBQ over the weekend. Coconut crabs have an incredible sense of smell and for slow moving creatures they sure move quickly when there's food around.
Well, we are definitely scratching Christmas Island off the holiday list.