This Insane Footage Shows a Great White Shark Stealing a Fishermans Catch
During a fishing trip, two men were surprised by an unexpected guest... A huge shark, who stole their catch. The footage will give you chills!
Whilst fishing off the coast of Jacksonville, Florida, these two fishermen, who had just made a nice catch, were robbed by a shark. Without a warning, a large white shark - over 3 metres long - suddenly launched itself at them to steal their catch.
With its wide jaw and sharp teeth, the shark literally shredded its prey under the dumbfounded gaze of both men. "You want to go swimming," one of the fishermen told his colleague. Not sure that's a good idea!
Between fear and fascination... the great white shark leaves no one indifferent - and scientists are fascinated by them too! They have been able to decipher the extraordinary genome of this extraordinary-looking predator, which includes ultra-rapid healing and cancer resistance, which has enormous research opportunities.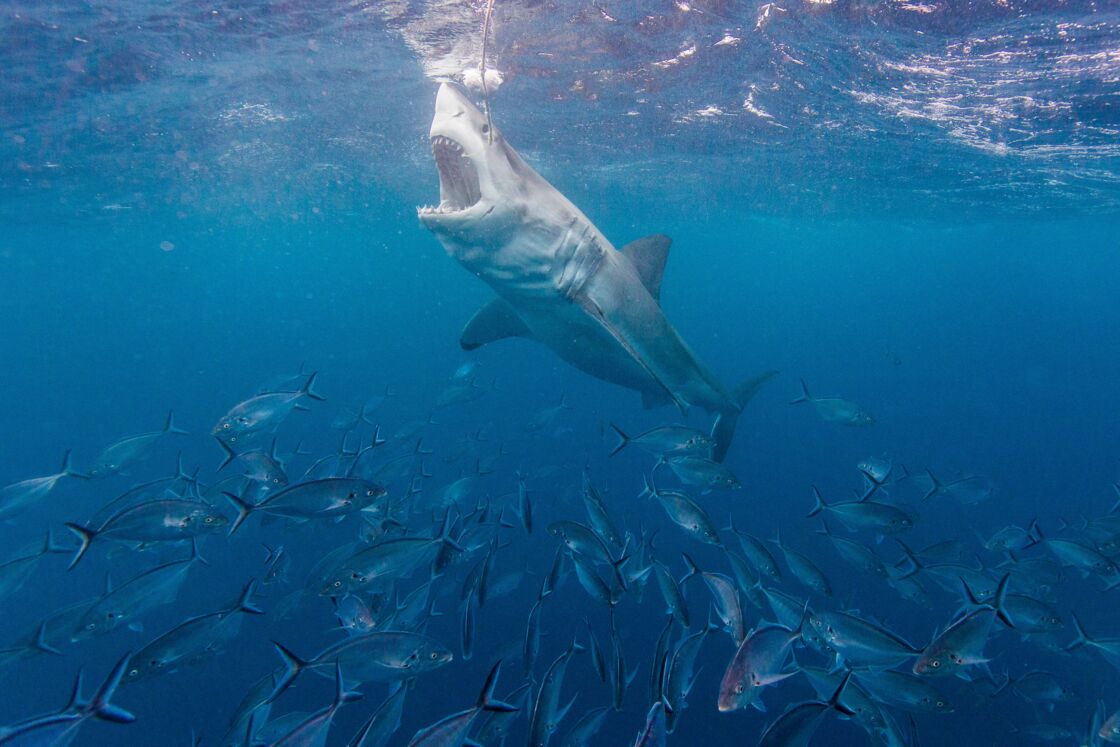 However, you can visit all the aquariums of the world and you will probably never see a great white shark and this is not a coincidence. Despite its fame, this species has so far never really been held in captivity.
Check out the video above to see the incredible footage for yourself...