For the first time ever, an angel shark as been found in British waters after being discovered by a marine biologist in North Cardigan Bay.
A first for the UK
Jake Davies, the scientist who filmed the critically endangered animal, is the first person to ever record an angel shark in the UK. Davies explains that:
I've always kept an eye out for angel sharks during dives, having worked to better understand the species for the last four years. I couldn't believe it when I saw the angel shark, and what was really exciting was that it was a juvenile, just 30cm in length - providing further evidence that the species is giving birth in this area.
And added:
It was incredible to watch and film it swimming, burying into the sand and then using its camouflage to ambush prey. This footage is far beyond what we thought would be possible to capture in Wales.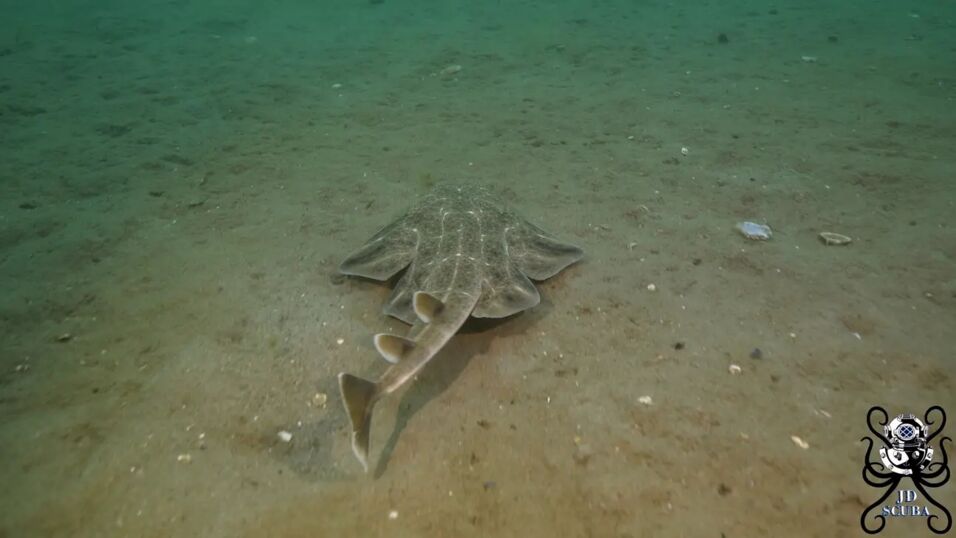 More than just one
Considering the shark that was caught on camera was a juvenile, experts now believe that this footage proves that this species is breeding and using Welsh waters to procreate. Joanna Barker, co-founder of the Angel Shark Project—a project that works within local communities and with anglers to gather records on the species said:
This footage supports our hypothesis that angel sharks give birth in waters around Wales.The size (30cm) and white markings on the dorsal fin edges show the angel shark was born this year, confirming we have an active breeding population in Wales.
And continued:
This new footage is extremely useful to inform our conservation efforts for this species, especially as Wales hosts one of the last angel shark populations in the northern most part of their range.