A British man has been fatally attacked by a 14ft white shark off the coast of Western Australia. Paul Millachip, 57, was attacked by the shark while swimming at Port Beach, North Fremantle on Saturday.
Died Doing What He Loved
Millachip, a father of two, was reportedly swimming next to a dinghy when the attack happened, prompting a search by Western Australia Police.
Onlookers said he might have been attacked by a tiger shark. The search has since been called off after police found a pair of goggles believed to have belonged to him. They have been sent for testing.
Millachip's wife, who did not want to be named, paid tribute to her husband. Speaking to Australian broadcasters, she said of her late husband:
Rest in peace, Paul. He died (doing) what he enjoyed doing the most, which was exercising. He was a wonderful man, a wonderful father, and he loved his exercise.
She added that the deceased was a strong swimmer who had competed six times in the physically tough Ironman triathlon.
According to the Daily Mail, Mr Millachip was originally from Willesden in north-west London, later settled in Perth.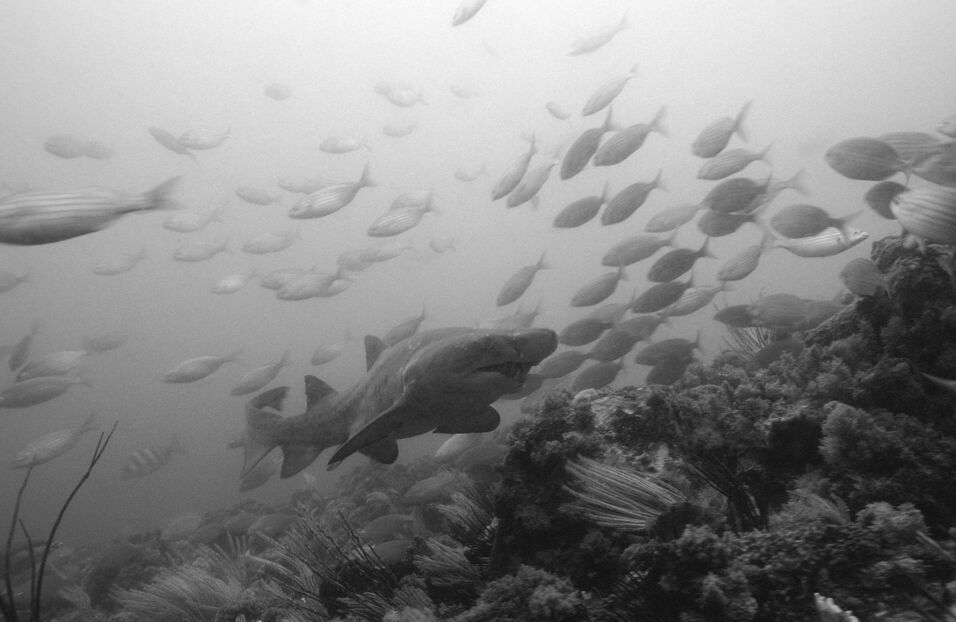 Heroic Teenagers
According to the police, the incident was witnessed by some four teenagers who were in a dinghy barely metres from where the attack happened. They reportedly raced their boat from the scene and alerted other swimmers to get out of the water. Senior sergeant Troy Douglas, of the Western Australia Police, said:
They [saw] what was going on in the water… a person being attacked by a shark… And they have alerted emergency services straight away.
Millachip's wife, who was changing rooms at the time of the incident, praised the boys for their heroic response:
A special mention to those young lads in the boat for what they did in what must have been an absolutely terrifying experience for them, so my heart goes out to them and I thank them for what they did.
Last year, eight fatal shark attacks were recorded in Australia. There have been three so far this year.
Scientists say the increase in shark attacks may be due to warmer waters as a result of climate change, depleted fishing stocks and a domestic tourism boom triggered by Covid-19.